Horror is powered by Vocal creators. You support
Tom Chapman
by reading, sharing and tipping stories...
more
Horror is powered by Vocal.
Vocal is a platform that provides storytelling tools and engaged communities for writers, musicians, filmmakers, podcasters, and other creators to get discovered and fund their creativity.
How does Vocal work?
Creators share their stories on Vocal's communities. In return, creators earn money when they are tipped and when their stories are read.
How do I join Vocal?
Vocal welcomes creators of all shapes and sizes. Join for free and start creating.
To learn more about Vocal, visit our resources.
Show less
A Real-Life Horror Story: 'American Horror Story: Cult' Edits Episode After Vegas Shooting
With FX's American Horror Story flying the star-spangled banner high over the White House for Season 7, recent events have caused the network to readdress the rest of the season.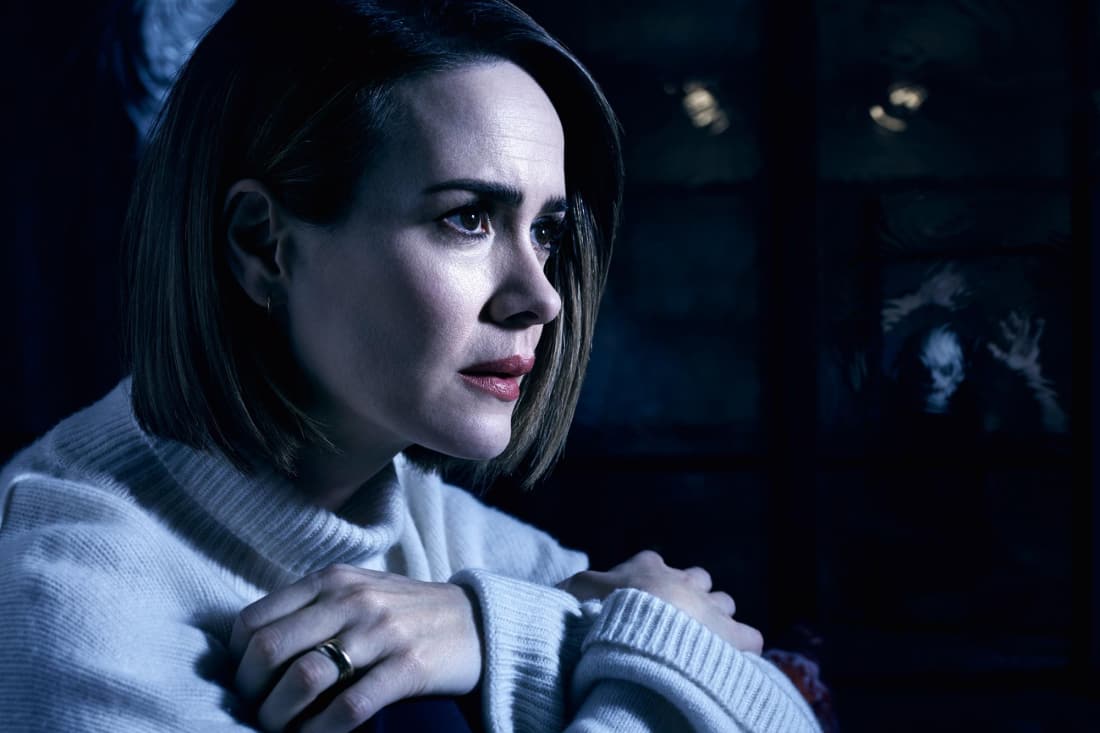 With FX's American Horror Story flying the star-spangled banner high over the White House for Season 7, recent events have caused the network to readdress the rest of the season. #RyanMurphy's horror anthology had always been close to the bone, but the October 10 episode has had to undergo some major edits following the recent Las Vegas shooting.
Updated 10/10/17
A Time For Reflection
Filmed in September, the original edit apparently included scenes of a mass shooting, and all parties involved decided it would be best to screen some of the violence. Speaking at a New Yorker Festival panel, the show's creator revealed how he altered the episode:

"I just made the decision that I'm going to have all of that violence be shown for the most part off camera."
The episode called "Mid-Western Assassin," was due to open with a shooting at a political rally, fitting with this season's politically charged messaged in a post-election world. The show is known for its meta take on modern society, but at least Murphy knows that there is a time and a place to put your views across, and that the wake of the worst shooting to ever grace America may not be such a time.
With the director making a name for himself thanks to gruesome scenes with shock value, the past seven seasons of FX's show have been applauded and slammed for their take on violence in equal measure. With Vegas leaving 59 dead and over 500 injured, even a show as #AmericanHorrorStory knows when it's right to hold back.
Murphy also revealed that the timing couldn't be worse, and he had purposefully intended the episode to be a glaring message about anti-gun laws:
"[It was] the whole point of the piece ... to be an obvious anti-gun warning about society."
AHS has always intended to shock and horrify, but fans will surely understand Murphy's decision on how to handle such a delicate situation. Despite this, the director still maintains that it was the right decision to air the episode as part of the ongoing season:
"I believe I have the right to air it, but I also believe in victims' rights. And I believe that now is not the week to have something explosive or incendiary in the culture."
[UPDATE] Since Murphy went public with the decision, FX has also released a statement, backing up the creator's thoughts, but also confirming the unedited version will be available online:
"In light of the tragedy last week in Las Vegas, Ryan Murphy and the producers of American Horror Story: Cult have chosen to make substantial edits to the opening scene of tomorrow night's episode (Tuesday, October 10, 10 PM ET/PT). This opening, which was filmed two months ago and which portrays an occurrence of gun violence that has sadly become all too common in our country, contains a sequence that some viewers might find traumatic.
Only the edited version of the episode will air on the FX linear channel, while the unedited version of the episode will be available on the VOD platform of your cable, satellite or telco provider, as well as on the FX Networks non-linear platforms, FXNOW and FX+."
Despite the censoring of "Mid-Western Assassin," there are still those who are calling for the episode to be pulled entirely, and that airing just over a week after the shooting is far too soon. This won't be the first (but it may be the last) time that Horror Story has depicted gun violence, with its premiere season famously having a bloody shooting inspired by 1999's Columbine massacre.
This isn't the first time shows have had to drastically change tact due to real-world events, and undoubtedly it won't be the last. In 1999 an episode of Buffy the Vampire Slayer was removed following Columbine, the Season 1 finale of Mr. Robot was delayed after a Virginia reporter was killed on-air in 2015, and only recently, Netflix pulled its Comic-Con panel on The Punisher due to the Vegas shooting. Either way, Murphy and the rest of the execs seem to be trying their hardest to handle a truly awful situation while also continuing to keep this season of the show going. As Murphy himself stated, our thoughts and prayers are with the families and victims of the Las Vegas shooting.