Horror is powered by Vocal creators. You support
Paul Writes
by reading, sharing and tipping stories...
more
Horror is powered by Vocal.
Vocal is a platform that provides storytelling tools and engaged communities for writers, musicians, filmmakers, podcasters, and other creators to get discovered and fund their creativity.
How does Vocal work?
Creators share their stories on Vocal's communities. In return, creators earn money when they are tipped and when their stories are read.
How do I join Vocal?
Vocal welcomes creators of all shapes and sizes. Join for free and start creating.
To learn more about Vocal, visit our resources.
Show less
'Fear The Walking Dead' Showrunner Says There's a Major Character Death in Season 3 Premiere
The season premiere of 'Fear The Walking Dead' will have us all talking about a major character death.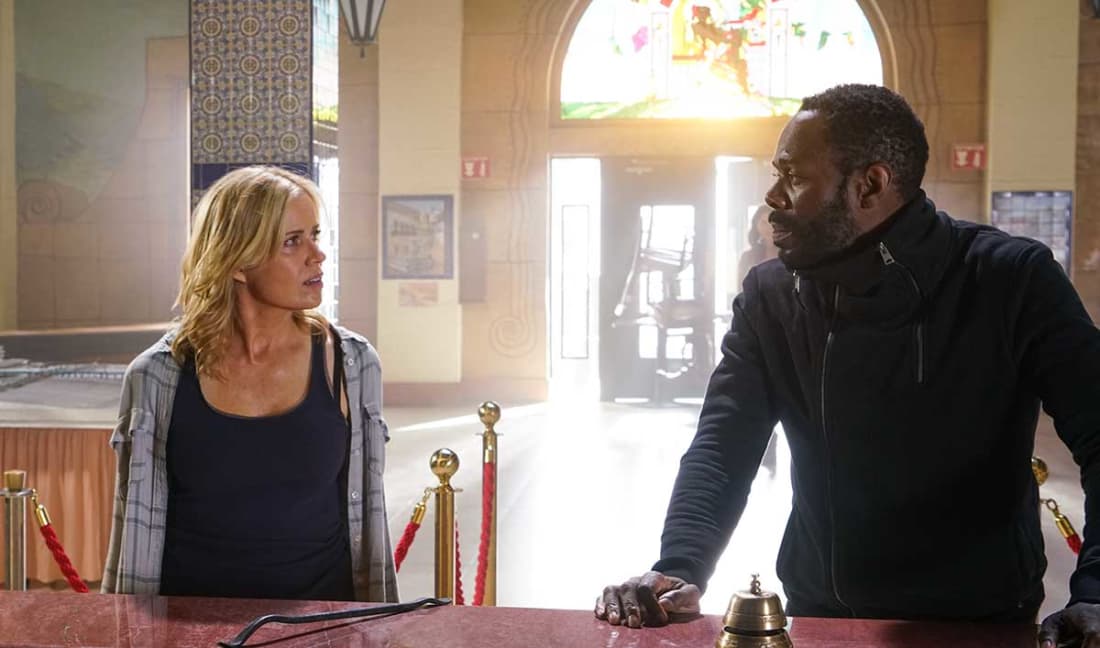 In less than a few days, Fear The Walking Dead's third season will debut on AMC. The new season will finally address the Season 2 cliffhanger that left a number of plot-threads unanswered. Between Ophelia leaving on a truck to who knows where, and Nick and Luciana being attacked at the Mexican border, there's a lot of questions we need answered.
In addition, this weekend's season premiere of #FearTheWalkingDead will have us all talking for another reason: a major character death.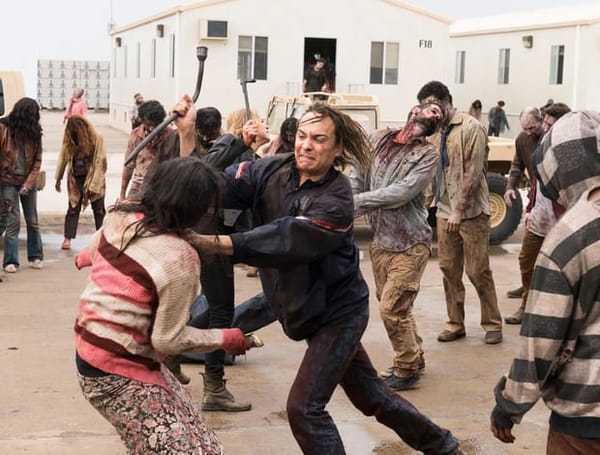 Dave Erickson, the showrunner of Fear The Walking Dead, spoke with CBR about how the character death would play out. This is what he had to say:
"We wanted a heroic arc. I think we did that.There's a certain conventional way to go about a character's death. We could have done that. Once people see the episode, they will see what I mean. What we chose to do is follow a route where having accomplished something, having saved loved ones that are dear, you now get kicked in the gut by the apocalypse and the randomness of the violence. The moment itself should be sudden. It should be jarring. It has a very profound impact on all the other characters, all the members of the family. It's a pivotal moment that drives the rest of the season. That's the goal whenever you lose a character, especially one that important. It needs to resonate."
After examining Erickson's comments, it sounds like he took a decent amount of time thinking over the potential death — he doesn't merely intend to kill off a character for shock value. He also wants the death to resonate with the characters on the series. Regardless of how deeply felt the death will be to the audience, it's the survivors left on the series who'll be affected the most.
Now the question is, who's on the chopping block?
Who'll Die In The Season 3 Premiere?
Any one of the central characters on Fear The Walking Dead could be axed off. But there are two plausible candidates who are much likelier to die than anyone else. Here's why:
Travis (Cliff Curtis)
After Travis's son Chris died in the Season 2 conclusion, Travis was left reeling. Travis spent so much time trying to lead his son down the right path, but it ultimately did no good. It was Chris's decision to leave Travis that wound up getting him killed — even though Travis held himself responsible.
So in response to the guilt, Travis may do something risky or just plain stupid that gets him killed. And it doesn't hurt that the promos for Season 3 have depicted Travis in some kind of physical confrontation, so there's obviously evidence of Travis getting into a potentially volatile situation.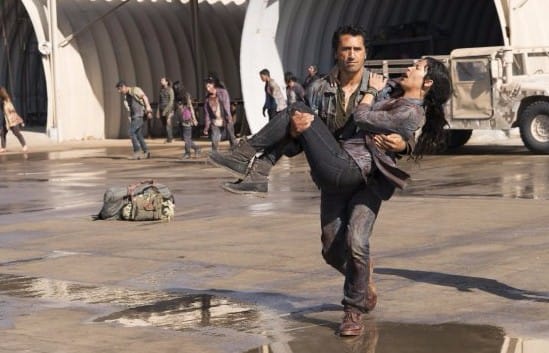 Victor Strand (Colman Domingo)
Strand has been drudging on since Thomas Abigail died in his arms. The death of Strand's partner left him depressed, yet he showed a desire to survive when it came down to leaving the Abigails' compound.
Strand appears to have wandered into a hostile camp of survivors in the promos for Season 3. In the promos, we can see Strand being hung upside down from a perch on what appears to be a dam. Now, we don't directly see Strand being thrown down, but the elevated perch appears to be the execution block for this survivors camp. And seeing Strand up there doesn't bode well for him.
Then again, the promos for Fear The Walking Dead have been somewhat deceiving at first glance, so it may not be Victor Strand who dies in the Season 3 premiere.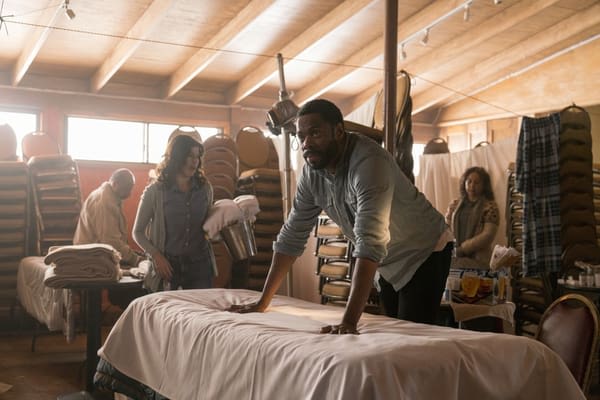 Aside from Travis or Strand being potential casualties in the Season 3 premiere, the actual reveal might be more shocking than anyone is ready for. It's possible Madison will die despite the series centering around her as the lead so far. Of course, the likeliness of this is low, especially when Madison has been set up as the connection between Nick, Victor Strand and Travis. Nevertheless, we'll have to wait for the Season 3 premiere on Sunday to find out who wound up on the chopping block.