Horror is powered by Vocal creators. You support
Steve Stockton
by reading, sharing and tipping stories...
more
Horror is powered by Vocal.
Vocal is a platform that provides storytelling tools and engaged communities for writers, musicians, filmmakers, podcasters, and other creators to get discovered and fund their creativity.
How does Vocal work?
Creators share their stories on Vocal's communities. In return, creators earn money when they are tipped and when their stories are read.
How do I join Vocal?
Vocal welcomes creators of all shapes and sizes. Join for free and start creating.
To learn more about Vocal, visit our resources.
Show less
Ghost of the Suicide Bride
A True Ghost Story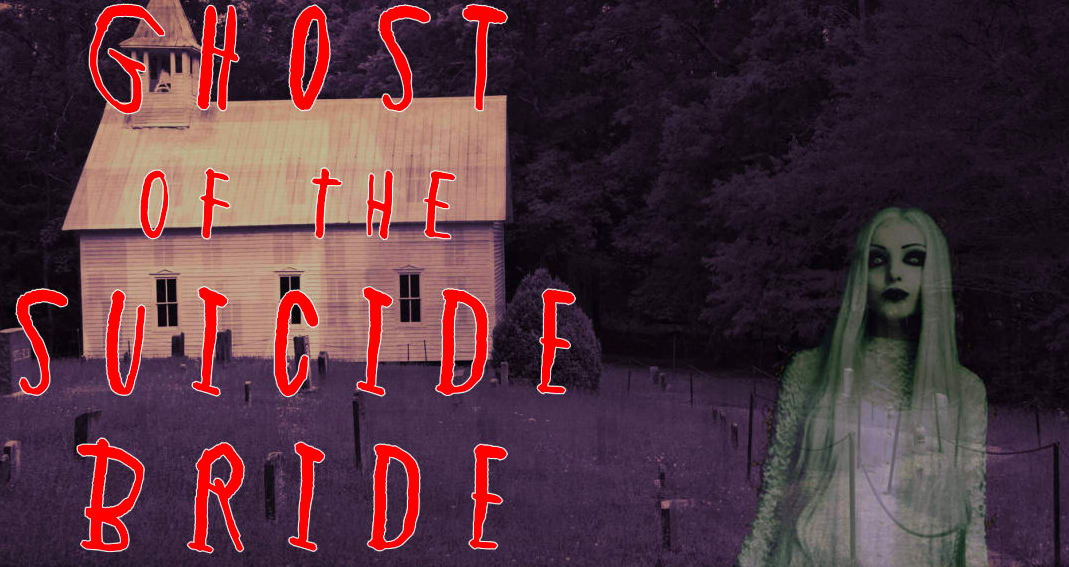 In the 1930s, the Greenbrier Lodge in Gatlinburg, Tennessee, catered exclusively to wealthy travelers—hunters and tourists alike—from all over the southeast. The legend goes that, back in the day, a young woman named Lydia was staying at the Greenbrier Lodge for an extended visit. A beautiful young girl, Lydia was absolutely head over heels in love with a young gentleman from nearby, and they were engaged to be wed one fine day in the mountains. When her wedding day came, the beautiful Lydia went to the church, resplendent in her beautiful white gown, and waited at the altar for her betrothed. She was so excited—ah, to be young and totally in love and about to be wed to the one with which you are prepared to spend the rest of your life!
Unfortunately, Lydia's husband-to-be came down with a devilish case of the proverbial "cold feet." As the church bells tolled, the scheduled hour of the wedding came and went, and poor, beautiful Lydia finally came to the conclusion that she had been stood up by her fiancé, left alone at the altar- possibly the worst and most embarrassing thing that could happen to any lovely young lady. As one would expect, Lydia was devastated.
Although she had waited several hours at the church—quite a time beyond when she was already sure she was going to be stood up by her husband-to-be, Lydia eventually conceded defeat and returned to the Greenbrier Lodge. Shortly after her return to the Lodge, she tried but failed to convince herself that everything was going to be all right. After all, she reasoned, it's not like she was the first (nor would she be the last) bride to be jilted on her wedding day.
But the more Lydia thought about the prospect of returning to her home and her family and her neighbors (oh, how their tongues would set to wagging!) and the questions and blame and whispers and giggling that would inevitably follow her for the rest of her life, Lydia glumly decided that she had no life left to live. She made up her mind on how she would handle the problem at hand. She knew there was no turning back now, she was in too deep, too far- there was no way she would return home a forlorn mess, a shadow of her formal beautiful self.
Sadly, Lydia was found by the Greenbrier Lodge staff early next morning, hanging from the rafter beam, a length of rope laced around her neck. Oddly enough, in the days following the untimely death of Lydia, the body of her husband-to-be was found elsewhere in the Great Smoky Mountains National Park- as it turns out, he had not left her at the altar intentionally at all- he had met his own death as a result of a mountain lion attack while hunting small game. 
Please note, however, that there is an alternate version of the tale that has Lydia's fiancé being killed after she was abandoned at the altar and took her own life—the locals that believed this version were the ones that claimed Lydia had returned in spirit in the form of a large mountain cat to seek her revenge.
Regardless of the backstory that you believe. it was shortly after the tragic, needless suicide of Lydia, that her spirit was said to have begun haunting the Greenbrier Lodge—when one so young and so beautiful take their life with their own hand over what turned out to be a misunderstanding and a separate tragedy in its own right, it would be more surprising if a haunting didn't result.
Due to the nature of her death, the superstitious mountain folk initially buried Lydia in an unmarked grave, feeling it would be bad luck to give a person who had committed suicide a "proper, Christian burial" in a churchyard or cemetery. This did not bode well with the restless spirit of Lydia, who was said to have kept a certain caretaker at the Lodge awake at night with the haunting plea of "mark my grave, mark my grave." After a few sleepless nights of being awakened by the pleading ghost, the caretaker reached the conclusion that he'd had enough. Knowing where Lydia was buried, he strode off in the dark of night to a spot in the deep woods below the Lodge and erected a simple marker at the grave. This seemed to have given the ghost at least some measure of comfort, as the caretaker was able to sleep the night- and all subsequent nights- through afterward.
Nowadays, after a few different owners and incarnations, the Greenbrier Lodge has been rechristened the Greenbrier Restaurant, an upscale family dinner destination in the East Gatlinburg area off of Highway 321, near the Dudley Creek area. It is said that the ghost of Lydia is still active at the location, and is most often seen on the stairs near the second-floor landing. Other guests have seen her manifest in the form of a petite, sad girl who is there one second and gone the next. The serving staff, as well as the current proprietors of the Greenbrier Restaurant, admit that they, too, sometimes feel the chilling presence of young Lydia. 
Kitchen workers also state that sometimes food items will fly off the shelves in the kitchen, or cooking items left in one area will sometimes inexplicably turn up in another area. Perhaps the ghost is upset due to the menu item that bears her namesake, "Lydia's Chocolate Suicide For Two," which states that it is "simply to die for" (here's a gastronomic hint from your ol' buddy Steve: if you do go to the Greenbrier, try the French Onion Soup—it is out of this world (haha) and might be the best you have ever had).
The Greenbrier Restaurant is located at 370 Newman Road, Gatlinburg, TN 37738, and please note that they do NOT accept reservations—first come first served, so get there early if you want to make sure you get a seat. The restaurant is open Sunday-Thursday from 4:30 PM to 9:00 PM and on Friday and Saturday from 4:30 PM to 10:00 PM. Their telephone number is 865.436.6318, and you can check them out online. If you do visit, don't be shy asking about Lydia—the staff and owners love to talk about their resident ghost.
Narrated by the Author:
I recently narrated this story for my YouTube channel, Thirteen Past Midnight.