Horror is powered by Vocal creators. You support
Michael Reynoso
by reading, sharing and tipping stories...
more
Horror is powered by Vocal.
Vocal is a platform that provides storytelling tools and engaged communities for writers, musicians, filmmakers, podcasters, and other creators to get discovered and fund their creativity.
How does Vocal work?
Creators share their stories on Vocal's communities. In return, creators earn money when they are tipped and when their stories are read.
How do I join Vocal?
Vocal welcomes creators of all shapes and sizes. Join for free and start creating.
To learn more about Vocal, visit our resources.
Show less
'Halloween 2018' Spoilers! Michael Myers Has One Eye?!
A Full Breakdown of the Legendary Horror Movie 'Halloween' and Michael Myers' Mask Update!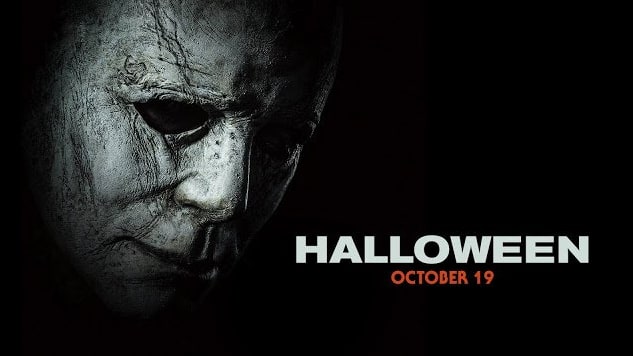 Welcome, Halloween fans!!
I am yours truly, Michael.
Halloween 2018 is almost here!!
We are exactly six months away from the release of the brand new Halloween 2018 movie. Directed by David Gordon Green and co-written by Danny McBride, we have new information and potential spoilers. Courtesy of bloodydisgusting.com and it centers around Michael Myers. Now, for those of you who do not know, Halloween 2018 is going to be taking place exactly 40 years, following the original Halloween film. 
So, movies that follow after the original Halloween are technically not considered after this film's release. However, this movie is going to be paying tribute to the previous movies, which is Halloween 2, Halloween 4, Halloween 5, and etc. With the audience having to anticipate the next Halloween film, this indicates that in this upcoming movie, Michael Myers has only one eye.
Michael Myers' old mask!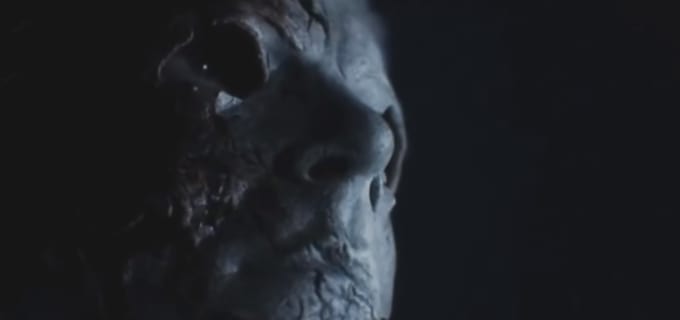 Now, as you guys can see on screen, we have a potential promotional first look at what Michael may look like in this upcoming film. At this point, Michael Myers is going to be exceptionally older than he was in the original. Now, in this case, Michael may be somewhere around his 60s or so. So, he is a very old Michael Myers. However, we do understand that this Halloween film is going to center itself around Laurie Strode and her daughter. 
With Jamie Lee Curtis returning to reprise her role, Laurie Strode, it looks like she will have her final confrontation with her brother, Michael Myers in this upcoming film.

Michael Myers' Signature Pose!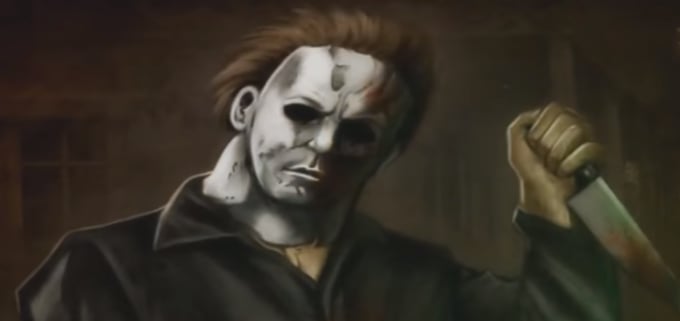 Now, additional information about what this story is going to be about and of course a potential teaser/trailer will be debuting in the next couple of weeks. So make sure you guys have your eyes an ears peeled in my profile, as we are going to be discussing the concept of Halloween 2018 on future posts. Now Michael Myers may potentially be having one eye in this film and that could be as a direct result of what happened in the original film. 
What is interesting about this is, I really do hope that Michael Myers remains the way he is because there are lots of rumors going around that in this movie, he may be "immortalized." 

Michael Myers looks terrifying, look!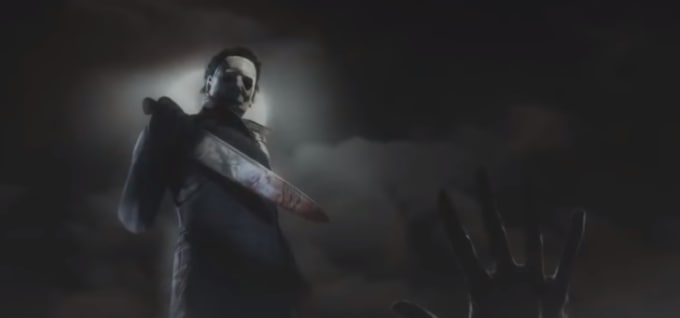 I do believe that this in itself, takes away the representation of what the Boogie Man was in the original Halloween films because it was the unknown factor about Michael Myers that made him more terrifying in comparison to his counterparts, like Jason Voorhees, Freddy Kreuger, Chuckie, etc. The rumors going around is that Michael may be immortalized in this film and it is up in the air right now on whether or not this is a confirmation or misinformation. 
However, it is very interesting how David Gordon Green and Danny McBride have a vision and not only making Michael Myers look older, but allowing him to have one eye in this film.

The knife killing machine means business!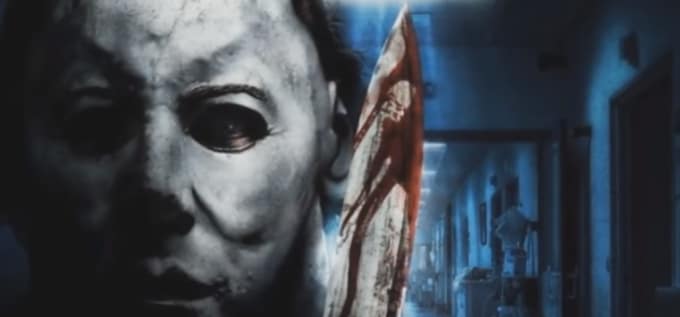 Do you guys think that this is the right decision to make Michael Myers have one eye in this film? 
Even though it may not be that big of a deal. If you pay attention to detail and looking at his eyes, he looks so much older as he is, potentially in his mid-60s. On top of rumors, the producers/filmmakers and crew have made statements that they are "cutting the supernatural aspect of Michael Myers in this film." Now, of course, there is no way to verify this until we see an official trailer. Now, John Carpenter is behind this film, who is the original creator of Halloween. 
However, we do not know any further information as to what Michael Myers' motives are going to be during his 40-year gap between the first movie and of course, this film. You can guarantee that this movie is going to be an improvement in comparison to Rob Zombie's film as according to the directors, producers, and cast members. Now, going to back to the traditional roots and keeping this movie dark and mysterious for Michael Myers' presence until the time is right for him to be revealed. 

Laurie Strode looks terrified by Michael Myers!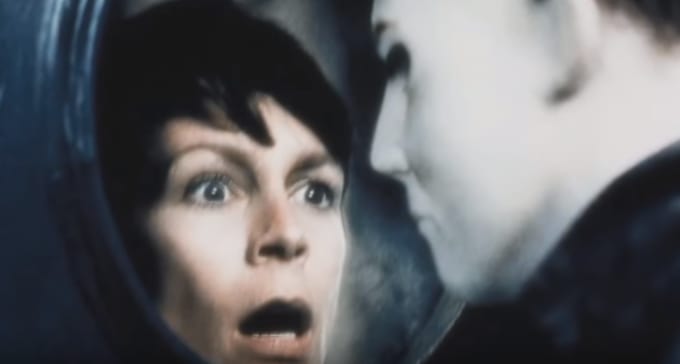 The film's release date is going to be October 19th, 2018. So make sure you guys mark that date on your calendar for the return of Michael Myers on the big screen. My only concern is seeing the overall direction that Michael has with Laurie because we are not necessarily sure on whether or not Laurie Strode or Michael himself, is killed off in the film. I do think that if this movie does well enough in the box office, they are going to obviously continue and following the events of this film. 
The filmmakers may possibly involve Laurie Strode's daughter in the future. If of course, Michael Myers ends up surviving, with Judie's character playing the role as Karen, and have an open ending, they can potentially cash in on a sequel and follow the events of Michael and Laurie.
Then, the filmmakers can dive into Michael now pursuing Karen Strode, which would be his motive.
That is all the Halloween news I have for you today!
I wanted to share this important information with you guys.
Thank you so much for reading!
Thank you for contributing to my post, and I really appreciate it!
Follow me on:
Twitter: @MikeAReynoso
Facebook: Michael Reynoso
Discord: GamerMike#7719
Please make sure to send a gift below for support if you enjoy reading my posts!
Until next time ^_^