Horror is powered by Vocal creators. You support
Tom Chapman
by reading, sharing and tipping stories...
more
Horror is powered by Vocal.
Vocal is a platform that provides storytelling tools and engaged communities for writers, musicians, filmmakers, podcasters, and other creators to get discovered and fund their creativity.
How does Vocal work?
Creators share their stories on Vocal's communities. In return, creators earn money when they are tipped and when their stories are read.
How do I join Vocal?
Vocal welcomes creators of all shapes and sizes. Join for free and start creating.
To learn more about Vocal, visit our resources.
Show less
I Got 99 Episodes, But Alpha Ain't In One: Video Recaps The First 99 Episodes Of 'The Walking Dead'
For the past seven years, we have been kept ravenous for more blood and guts thanks to the zombie apocalypse that is AMC's The Walking Dead.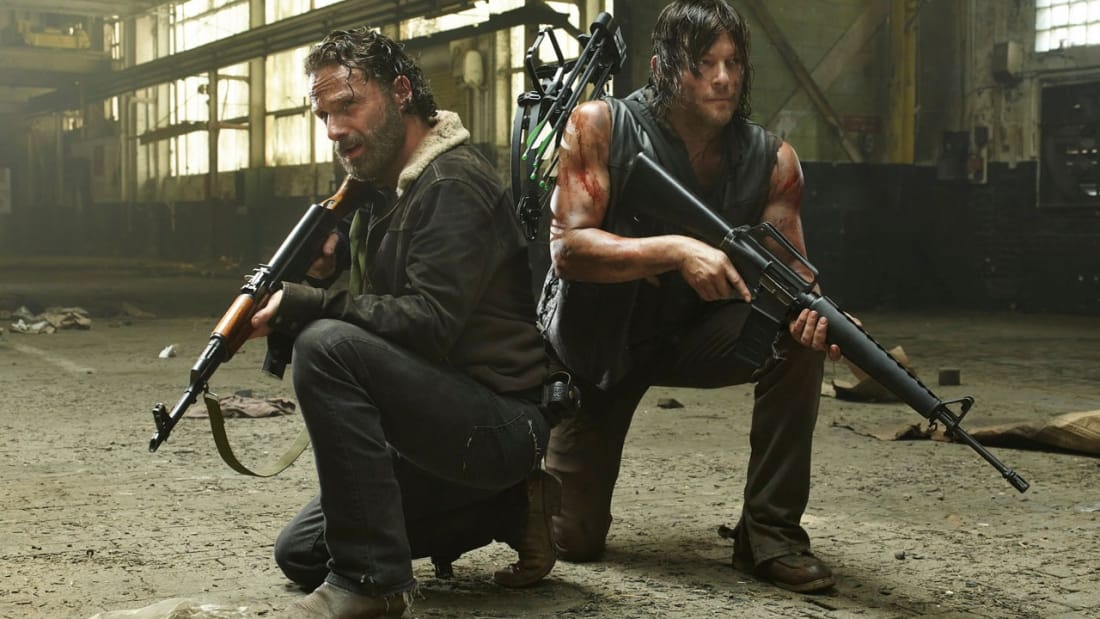 For the past seven years, we have been kept ravenous for more blood and guts thanks to the zombie apocalypse that is AMC's The Walking Dead. Sure, the show about the dead rising from the grave may have gone through several showrunners and a change in direction, but with its core cast of lovable rogues, it is still the same beast that it was 99 episodes ago.
As we polish our wire-wrapped baseball bats for Season 8, #TheWalkingDead is preparing for another milestone as it celebrates the centenary episode. Promising more bloodshed and murder than you can shake a katana at, fans of the shuffling showstopper are hoping for one of its most ambitious outings yet. To celebrate such a monumental occasion, one uber-fan had cut together a video to recap those first 99 memorable installments in all their gory glory.
Thanks For The Memories
Coming from YouTuber Duda Walker, we take a trip down memory lane for what still makes TWD the most-viewed show on network television. Starting with a much younger Rick Grimes comatose in the hospital bed, the video charts his maligned relationship with Lori, an even younger Chandler Riggs as Carl, and that awkward love triangle with Shane. We wave goodbye to Amy, Jim, and Jacqui, while Season 1 ends Frank Darabont's only full series with that explosive CDC finale.
The video then picks up the crawling pace of Season 2 and what seemed like an age at the Greene farm. Among a whole host of lackluster new characters, we see Dale bow out, Daryl get hit by a crossbow, and that Sophia reveal from the barn. Although Season 2 is hardly going to be anyone's favorite year of the show, it did introduce that cuddly Santa Claus that was Hershel.
There is a definite change of pace (and showrunner) as we head to the prison and meet the community of Woodbury under the eye(s) of a certain Governor. As well as the eventual demise of Lori and arrival of Judith, the video also retraces the Governor's many attacks on Rick's community, the tragic plague that swept the prison, and the dreadlocked Michonne in all her sword-swinging glory. Merle and Andrea both perish under the Governor, and he returns as the show's must unhinged villain to date.
From there, it is a trip to Terminus for those who are hungry for more, Carol tells us to look at the flowers, and Beth takes a bullet. With so few of the original cast left, Seasons 6 and 7 venture into the latest era at the Alexandria Safe Zone and introduce the biggest threat yet. There is that brain-bashing altercation with Negan, the betrayal of Jadis, and we get up close and personal with King Ezekiel and his tiger.
Most importantly, the video highlights the evolution of #AndrewLincoln as Rick Grimes. While no one is safe from the grip of death on the show, Rick has become the de facto lead of the piece, morphing from moral lawman to rogue leader. The halfway point of the video uses a video message from Lincoln to fans, thanking them for being part of the journey alongside him.
Hoping for another 99 (if not more) episodes, it looks like Season 8 of The Walking Dead is only just the beginning. On the cusp of the "All Out War" storyline from #RobertKirkman's comic, we can expect a fair few more big deaths, the possible arrival of Alpha, and more decomposing corpses than we care to count. Cheers to The Walking Dead, here's to many years more!