Horror is powered by Vocal creators. You support
Tom Chapman
by reading, sharing and tipping stories...
more
Horror is powered by Vocal.
Vocal is a platform that provides storytelling tools and engaged communities for writers, musicians, filmmakers, podcasters, and other creators to get discovered and fund their creativity.
How does Vocal work?
Creators share their stories on Vocal's communities. In return, creators earn money when they are tipped and when their stories are read.
How do I join Vocal?
Vocal welcomes creators of all shapes and sizes. Join for free and start creating.
To learn more about Vocal, visit our resources.
Show less
It Didn't 'Float' His Boat: Tim Curry Slams The Ending To 1990's 'IT' Miniseries
Blow up those red balloons and head down the storm drain once more, because Andrés Muschietti's frightfully anticipated IT is finally coming to cinemas.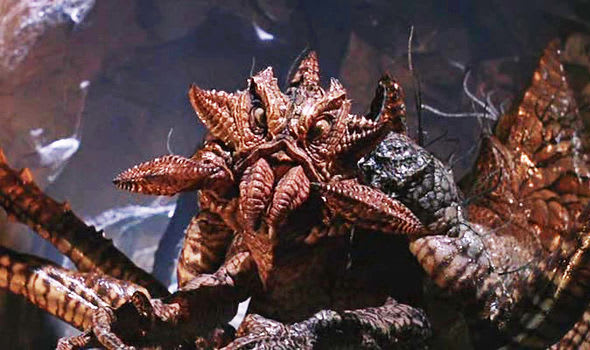 Blow up those red balloons and head down the storm drain once more, because Andrés Muschietti's frightfully anticipated IT is finally coming to cinemas. Based on Stephen King's acclaimed novel from 1986, those who are afraid of clowns will likely remember that Tim Curry memorably brought Pennywise the Dancing Clown to life back in 1990. However, for one of the best miniseries in the history of television, it wasn't all candy floss and clown cars for this trip under the big top.

Along Came A Spider
The immortal words of Pennywise will always remind us that everything floats down there, but it appears that the ending to Tommy Lee Wallace's 1990 version of #IT didn't quite float with audiences or even the cast. Speaking to Screen Geek, 71-year-old Curry revealed exactly what he thought of the climactic finale and how Muschietti's movie should learn from the original's mistakes:

"I hope they make the ending better because on [the TV version], I turned into some kind of giant spider and it was not very scary."
Split into two halves and a sprawling three-hour epic, IT struggled to adapt King's 1,138 pages into something manageable for ABC. However, Wallace did wonders with what he could and created one of the most iconic horror villains to ever grace the genre. That being said, when remembering back to the second part of the miniseries, there was a decidedly damp ending that has divided critics ever since and languished in the sewers just like its setting.
After much loss, the remaining adults from the Losers' Club headed down into the lair of Pennywise and confronted the evil in its true form. Although the ending is almost unanimously slammed by even the biggest IT fans, it did at least echo King's own version from the novel. Sadly, it seems that a TV budget and 1990 graphics couldn't transfer the horror of the book to our screens and we were ultimately left with the version we got.
Even Wallace has lamented the ending, and has also said that he saw the emergence of a Halloween spider as a rather lame contrast to Curry's otherwise chilling performance. It was something about losing Curry's razor-toothed Clown in favor of this new entity that ground against the previous hours of instilling viewers with a fear of clowns. Sure, some people are scared of spiders, but IT put coulrophobia on the map.
While Pennywise will always be one of Curry's greatest roles, the first reviews are overwhelmingly positive that Bill Skarsgård can pick up the red nose and baggy pants to give an even more horrifying performance. With Muschietti tentatively scheduling IT Part 2 to film next spring, fans can at least be assured that rubber spiders are unlikely to be making an appearance in the sequel, but it will be interesting to see how he will tackle one of the most controversial horror endings of all time.