'Leatherface': The Savage Prequel To 1974's 'Texas Chainsaw Massacre' Gets A Release Date And Synopsis
Not too long ago, Leatherface, the prequel to Tobe Hooper's 1974 Texas Chainsaw Massacre debuted at the London FrightFest film festival.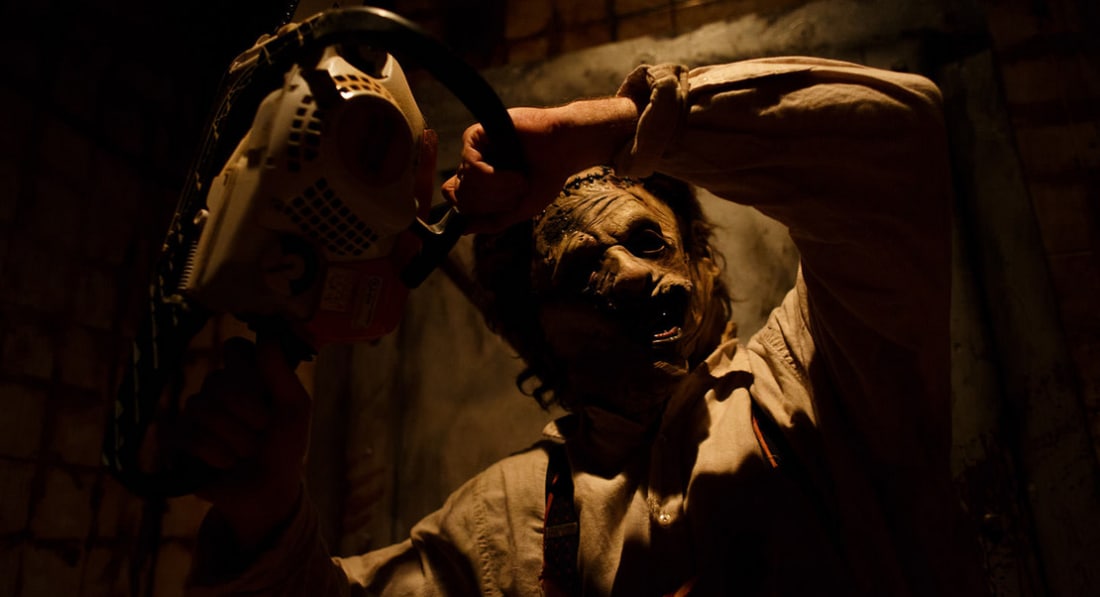 Not too long ago, Leatherface, the prequel to Tobe Hooper's 1974 Texas Chainsaw Massacre debuted at the London FrightFest film festival. At the time, a theatrical release date wasn't released, but we now know when and how the Leatherface prequel will debut.
#Leatherface is a DirecTV exclusive release that will be accompanied by a limited theatrical run on October 20, 2017. Nevertheless, we should all be geared up for Leatherface. The first official synopsis describes an intriguing plot that is sure to give fans a lot to discuss after the film's release:
Clarice (Jessica Madsen) is one of four inmates who escape from a mental institution, who's joined by Bud (Sam Coleman), Jackson (Sam Strike), and Ike (James Bloor), one of who'll become the title character and iconic slasher. In lieu of their escape, the quartet kidnap a nurse by the name of Lizzy (Vanessa Grace), taking her along for the road trip of her life. After abducting Lizzy, they're pursued by a deranged Texas Ranger, Hal Hartman (Stephen Dorff), who has an ax to grind with the escape fugitives. They'll also encounter the crazed family of killers, the Sawyers, before they took to their murderous ways. Verna Sawyer (Lili Taylor) and Nubbins Sawyer (Dejan Angelov) included.
The most prevalent detail that appears to connect Leatherface with Hooper's movie from 1974 is Nubbins Sawyer. He was originally played by Edwin Neal, and Dejan Angelov will now be playing a slightly younger version of Nubbins. So, what does this mean for the franchise?
How will Leatherface tie-in with 1974's Texas Chainsaw Massacre?
The name Nubbins may not sound familiar, and that's because he was only ever identified as the Hitchhiker in the original. However, he was later named Nubbins Sawyer in the film's sequel. The role Nubbins will play is still to be determined, but it seems like he'll have some relationship to the escapee who later becomes Leatherface.
Though sadistic and violent, he is generally one of the least threatening characters in the movie, being not very intelligent, and behaving erratically. The character also has a bizarre speech impediment and a large birth mark on the side of his face. His speech impediment came from the actor who portrayed him, Edwin Neal, who played the hitchhiker as someone who suffered from schizophrenia. - Wikia
Because Nubbins calls Leatherface his brother in the 1974 film, the two likely formed a bond before those events, which we can expect to be explored in the prequel. Nubbins is also depicted as a mentally unstable individual in the original Texas Chainsaw Massacre movies, making it a reasonable presumption that he came to an accord with Leatherface before the killer unleashed his rage on unassuming victims. There's also a possibility that Nubbins will be depicted an inmate who escapes from the same mental institution as Leatherface, who then later rejoins his previous cellmate after he becomes a killer.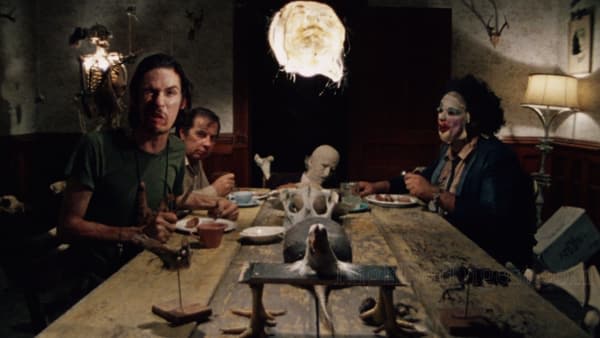 As for Leatherface himself, his identity still remains a mystery. He's known as Bubba Sawyer in the original films, which is intriguing because none of inmates (who are potential candidates to become the title slasher) go by the name of Bubba. The name "Bubba" is likely to be a nickname given to Leatherface, so we'll just have to wait and see who becomes the infamous killing machine.
What else in store for the Leatherface prequel?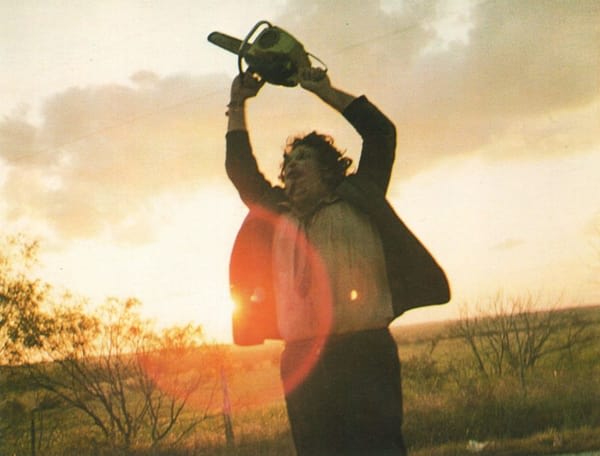 Apart from Nubbins and Leatherface, it'll be interesting to see how this new movie will build off of Tobe Hooper's 1974 classic. Being a prequel, this installment in the #TexasChainsawMassacre movies has the duty to set up the story in a way that fans of the original can enjoy.
Leatherface opens in theaters for its limited run on October 21, 2017. First showings will be available on DirecTV on September 21, 2017.
Source: Bloody Disgusting