Horror is powered by Vocal creators. You support
Tom Chapman
by reading, sharing and tipping stories...
more
Horror is powered by Vocal.
Vocal is a platform that provides storytelling tools and engaged communities for writers, musicians, filmmakers, podcasters, and other creators to get discovered and fund their creativity.
How does Vocal work?
Creators share their stories on Vocal's communities. In return, creators earn money when they are tipped and when their stories are read.
How do I join Vocal?
Vocal welcomes creators of all shapes and sizes. Join for free and start creating.
To learn more about Vocal, visit our resources.
Show less
Porkture Porn: The Craze Of Children Watching 'Adult' 'Frozen' And 'Peppa Pig' Videos Online
The worst offenders are various stop-motion videos featuring playful Play-Doh versions of Frozen's Elsa and Spider-Man, or a well-drawn parody cartoon featuring a zombie Peppa Pig.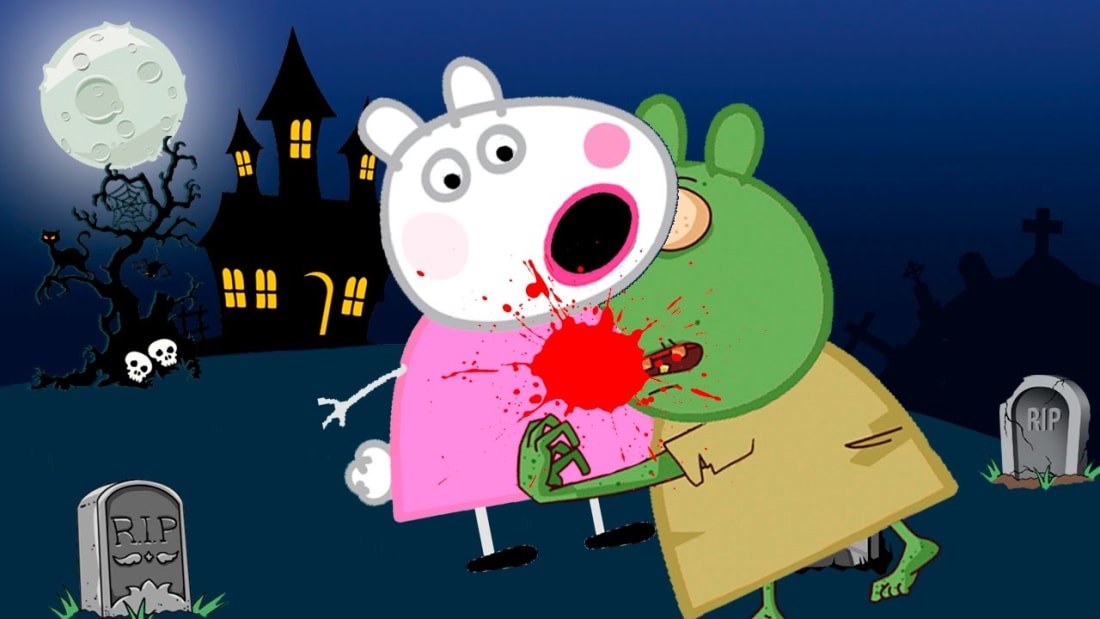 It is easy to plonk your kids down in front of a screen and stick on a cheerful Disney rendition of "Let It Go," however, among the snowmen and cute little stone people, there is a dark world of Elsa and watersports — and I don't mean jet skiing.
Parents are being urged to watch what their kids are seeing online, highlighting a trend of cartoons featuring your favorite characters in rather "mature" circumstances. The worst offenders are various stop-motion videos featuring playful Play-Doh versions of #Frozen's Elsa and Spider-Man, or a well-drawn parody cartoon featuring a zombie #PeppaPig. Everyone loves seeing a childhood classic reimagined for an adult audience, but even I draw the line at "porkture porn."
Love is an open whore.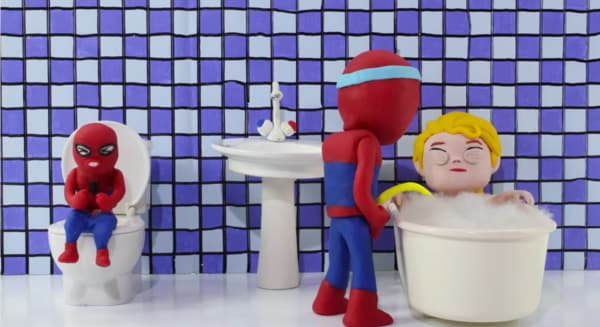 These channels often feature images of children alongside their childhood favorites, luring parents into thinking that it is safe for child viewing. However, with names like "SEXY FROZEN ELSA BATH TIME," which has over two million views, it isn't too hard to spot that something isn't right. Elsewhere, the likes of "SPIDERMAN PEE ON THE ELSA'S BATHTUB," whose title suggests what it involves, has clocked an impressive five million. The winner though goes to "FROZEN ELSA DRINKS FROM A TOILET," which depicts our icy #Disney princess drinking from a latrine with a straw and raked in a whopping 26 million views.
Let it go.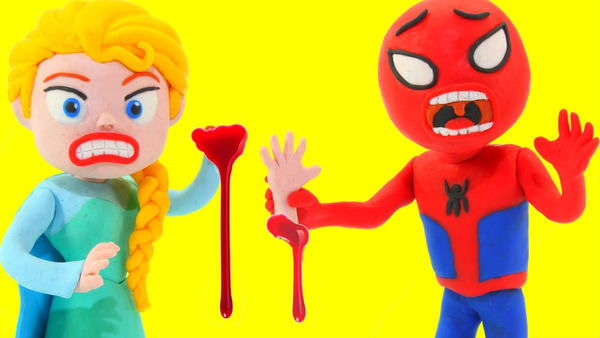 It isn't really any different to the likes of Adult Swim's Robot Chicken, except kids can't gain access to Seth Green's show on YouTube. A urinating Spider-Man is the least of your worries when it comes to UK series Peppa Pig. Following a joyful pig who looks a bit like a hairdryer, Peppa Pig has aired 218 episodes of harmless child-friendly education. However, one YouTube channel has created its own version, including one clip where a zombified Peppa chows down on her family. The BBC says another video (which had now been removed) depicts Peppa having her teeth pulled out:
"A dentist with a huge syringe appears. Peppa's teeth get pulled out. Distressing crying can be heard".
While I personally haven't watched Peppa's trip to the American Horror Story-style dentist, I am guilty of indulging in Scottish Peppa Pig. Taking actual episodes of the show, it has been dubbed over in a Scottish accent. It is hilarious to watch the normally mundane cartoon dubbed over with nuggets of gold like:
"Right Dad, you're gonna do some push-ups you you fat lazy b*stard"
With more swear words than Teeside Tintin (also worth a watch), it is easy to see how children would be confused into thinking that they are watching the latest episode of the pink porkers. These videos have been doing the circuit for years, but a recent spate of viewings, and with YouTube more readily accessible to children, perhaps the streaming site's policy should be looked into. The other option is, oh I don't know, maybe just keeping an eye on your kids? Either way, the videos are relatively harmless and almost certainly not aimed at children. Now, if you'll excuse me, I'm off to watch Peppa Pig does The Walking Dead.
(Source: BBC)