Horror is powered by Vocal creators. You support
Amanda Stables
by reading, sharing and tipping stories...
more
Horror is powered by Vocal.
Vocal is a platform that provides storytelling tools and engaged communities for writers, musicians, filmmakers, podcasters, and other creators to get discovered and fund their creativity.
How does Vocal work?
Creators share their stories on Vocal's communities. In return, creators earn money when they are tipped and when their stories are read.
How do I join Vocal?
Vocal welcomes creators of all shapes and sizes. Join for free and start creating.
To learn more about Vocal, visit our resources.
Show less
Seven Haunted Places in California
Seven Terrifyingly Haunted Places in The Golden State
California is the largest state in the United States and has a long history of wild behavior. Most of the original settlers (not Native Americans) were hoping for a better life through the gold rush. A lot of the towns that sprung up were seen as lawless and wild. It's no surprise that there are wild ghosts haunting this state.
7. The Hollywood Sign
In 1932, Peg Entwistle (an aspiring actress) committed suicide by jumping off the H on the sign. It was a straight 45-foot drop from the top of the H to the ground below, killing her upon impact. Since her death, there have been quite a few reports of a woman wearing 1930s clothes and blonde hair falling from the H of the sign. When they go to check where she would have fallen, there's no body there and no sign of the woman at all.
It's believed that many young stars that passed away before their time haunt the Hollywood Sign, brought to the lit sign that had allured them so much during life and never succeeding as much as they would have wished they could have.
6. Pantages Theater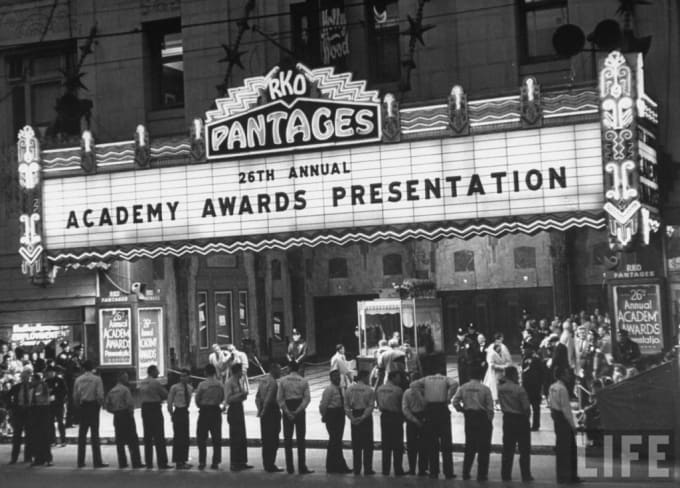 Alexander Pantages created a brand of theaters across the United States and Canada. The architecture was inspired by art deco and is still seen as a beautiful and glamorous movie house. Eventually, in 1949, Howards Hughes ended up purchasing the chain along with RKO Pictures. The heyday of the Pantages Theater was the early part of the 20th century in Hollywood. 

It's believed that Alexander Pantages now haunts one of the balconies in the theater. He can be heard pacing from what used to be his office to the balcony and back.
5. Cecil Hotel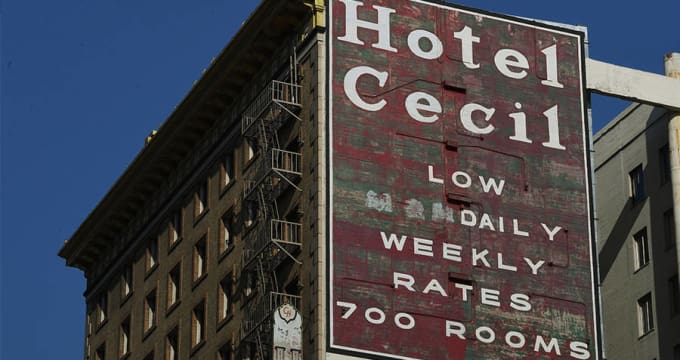 This hotel is wildly famous for the mysteries and deaths that have occurred inside of its walls. The hotel was created in the late 1920s with a, shockingly, art deco style. Since opening, this building has dealt with a lot of horrors. Part of the problem is that the hotel ended up being at the heart of Skid Row.

In 1985, Richard Ramirez stayed at the hotel. This was during his murder spree. In 1991, Jack Unterweger, stayed in the hotel between being a murderer in Austria. Before being murdered and mutilated, The Black Dahlia was also a resident at the hotel. 
This hasn't even started on the mysterious deaths, one of them being the death of Elisa Lam, who was found in the water tower. But that isn't anywhere near the only of them. People seem to die quite often at the hotel, more than what is perhaps seen as average.
4. Yamashiro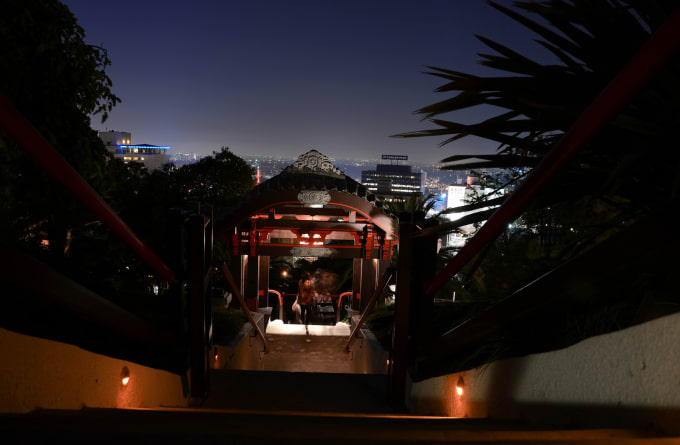 Here's an interesting one, a haunted Japanese restaurant in California. Other than the food looking absolutely delicious (it really does) this restaurant is haunted. The restaurant wasn't actually created by anyone of Asian descent. In 1914, the Bernheimer Brothers had a bunch of antiquities from Asia and decided to fill the restaurant with them. 

The most known ghost is the Weeping Woman. It's said that she was a young woman that had been trying to make it in Hollywood but constantly came up with failure. It's also possible she was forced into prostitution during the Great Depression. There is also a male figure that passes over the windows, and it's thought that he was a bartender during his lifetime. The 1984 owners of the restaurant are said to also haunt, which is made even more plausible by their ashes being scattered on the property.
3. The Hotel del Coronado
The Hotel del Coronado was built in 1886 and there is really one ghost that one needs to know about when talking about this hotel. 

Kate Morgan. All the way back in 1892, Kate Morgan is believed to have committed suicide on a bench outside of the hotel one November. She had signed in under an alias and there are some questions surrounding her death—mostly if the gunshot wound was really self-inflicted. Regardless, her ghost seems to have remained on the premise of the hotel. 
There have been no reports of violence. Kate seems to be a fairly playful ghost only playing gentle pranks on guests. 
2. Alcatraz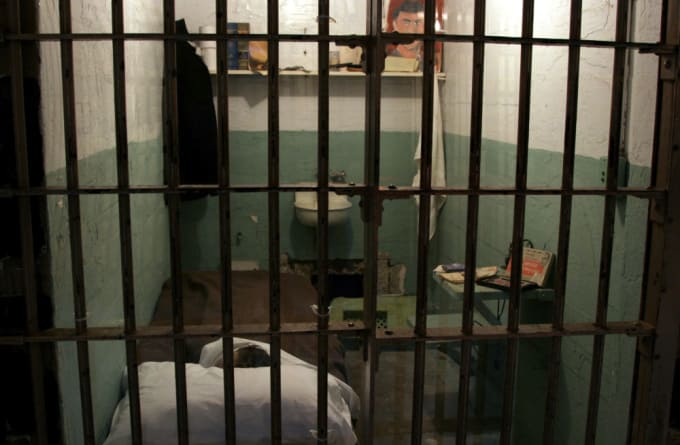 The Alcatraz Prison once was the terrifying prison that sat on an island in the middle of the San Francisco Bay. These prisoners were cut off from the rest of the world and very rarely were they able to successfully escape their confines. Many people died there, and many people killed themselves there. It's no surprise that a place of horrific solitude would hold so many spirits. 

There are even reports of spirits that look as though they came from the military occupation of Alcatraz long before it was a prison. Many prisoners reported the activity of spirits and it took some time for the guards to agree that something odd was going on there. 
It's believed that Al Capone is one of the many ghosts that inhabit the prison, even though he didn't die there. George "Machine Gun" Kelly is also believed to haunt the island. He's been seen within the confines of the church.
1. The Queen Mary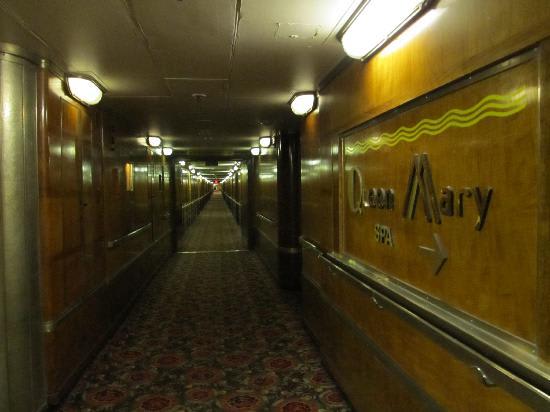 There is something eerie about the Queen Mary, even if one doesn't believe in ghosts. Just Googling the swimming pool is enough to make someone feel a smidgen on edge. It turns out that one can still stay in Queen Mary as a hotel, although it's no longer an operational ship. Unfortunately, they don't have a haunted package, although they do have plenty of haunted nighttime activities. Most interestingly, they offer paranormal investigations.

There are a lot of ghosts to find; the engineer that died in the engine room, the lady in white, children that had passed away on the boat, and a murder victim in one of the rooms.