Horror is powered by Vocal creators. You support
Annie Kapur
by reading, sharing and tipping stories...
more
Horror is powered by Vocal.
Vocal is a platform that provides storytelling tools and engaged communities for writers, musicians, filmmakers, podcasters, and other creators to get discovered and fund their creativity.
How does Vocal work?
Creators share their stories on Vocal's communities. In return, creators earn money when they are tipped and when their stories are read.
How do I join Vocal?
Vocal welcomes creators of all shapes and sizes. Join for free and start creating.
To learn more about Vocal, visit our resources.
Show less
The 5 Best Films to Watch to Learn About Horror Filmmaking (Part 3)
Another Take on the Top 5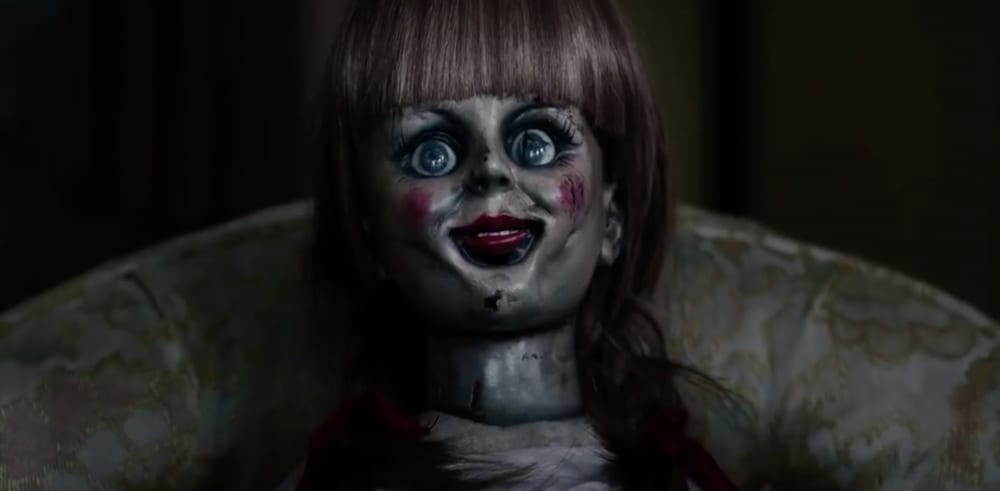 As you've probably read Parts 1 and 2, you would already know what this post is about. Famously shorter than my usual requests these posts are here for you to take learning into your own hands and me, to simply guide you to the correct films. If you haven't already, check out Parts 1 and 2 and find out about 10 more horror films you could watch depending on you style of film. 
Here's another top five in the meantime.
American Psycho
American Psycho is commonly known as the ultimate slasher film. So, if you're looking to make your own slasher horror/satire, you would probably want to pay good attention to this film. Especially the scene entitled "Hip to Be Square" after the Huey Lewis and the News song. The amount of blood seen in the film is very over-the-top and slasher films are about being excessive for the almost comedic effect. Who says you can't make a horror film and go all-out? 
Annabelle
One of the better made films from this decade, Annabelle is a great film to study if you want to learn how to put historical/situational context into a horror film. You see many different items to do with cults in the film: the book she carries from the store, the cuts on her arm, the face of Charlie Manson on the TV screen, etc. It is an incredibly thought-through film and would be a good idea to watch if you're looking to set your project in the 60s/70s era. 
Final Destination 3
Final Destination 3 is one of those films that people watch to satisfy a morbid curiosity for gore. It's a set of films that peaked with the trilogy and, if you make it through the first four then you'll learn a lot about how the Late 20th and Early 21st Century treats bloodied slasher films. The final scene of the film called "The End of the Line" is probably the most incredible scene since the Roller Coaster and the Plane Crash. I would recommend that you watch how fast everything goes and how this pace is built up as opposed to being just sudden like a jump. 
The Babadook
The Babadook is one of the strangest horror films I've ever seen because it's almost abusive towards the child whilst the mother doesn't do very much to stop it. In terms of horror filmmaking, this film is incredible to use when you're studying the way metaphors are established and how extended metaphors are carried on. If you explore and analyse it enough, I think you'll be quite surprised with what you find. 
The Others
The Others has one of the best twist endings since The Sixth Sense and one that's less likely to be seen when watching the movie for the first time. I want you to look at the scenes during the end, especially ones that include that picture of the "dead people." It's a film with some excellent atmosphere and brilliant hints; it's very clever and could help you in creating your own jigsaw puzzle narrative for your next film. 
Conclusions:
I hope you've enjoyed this 3rd installment to the top horror films to watch to learn horror filmmaking articles and there will be a part 4 on the way soon. I hope you take the advice and watch the scenes in the articles carefully and, most importantly, watch the films all the way through to get a good understanding of how the horror and suspense is created. Each horror film can teach you something different, so good luck on your next project whatever you may choose!