Horror is powered by Vocal creators. You support
Matt Loftus
by reading, sharing and tipping stories...
more
Horror is powered by Vocal.
Vocal is a platform that provides storytelling tools and engaged communities for writers, musicians, filmmakers, podcasters, and other creators to get discovered and fund their creativity.
How does Vocal work?
Creators share their stories on Vocal's communities. In return, creators earn money when they are tipped and when their stories are read.
How do I join Vocal?
Vocal welcomes creators of all shapes and sizes. Join for free and start creating.
To learn more about Vocal, visit our resources.
Show less
The 'Evil Dead II' Cabin Is in Pieces and Needs To Be Restored for the Fans!
The original 'Evil Dead' cabin was destroyed by lightning a week or so after Raimi and the gang finished principle photography.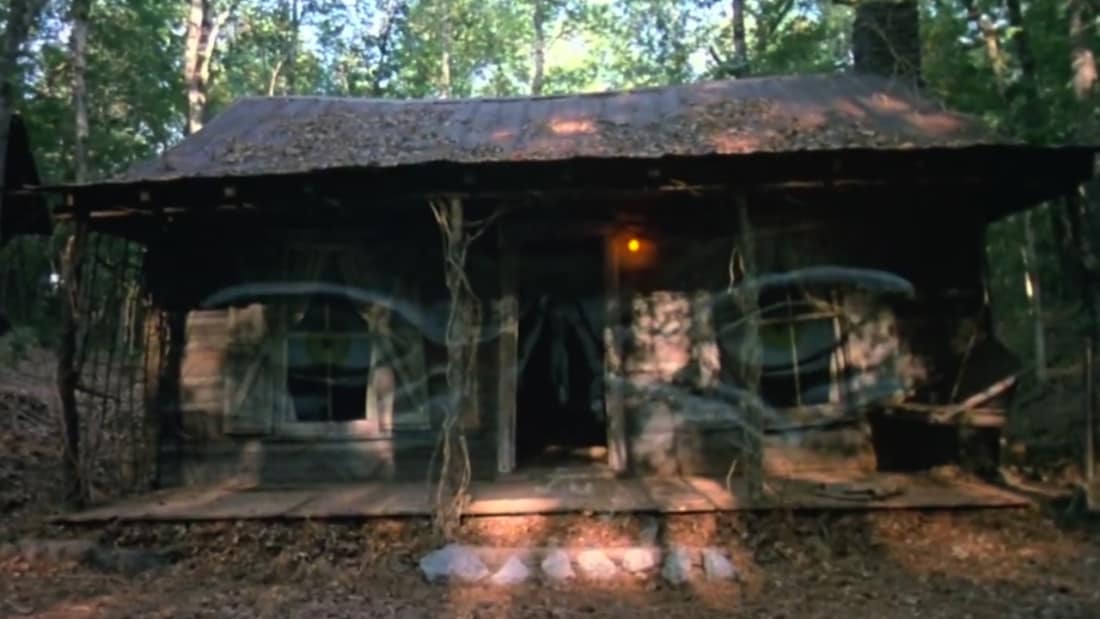 Anyone who's more then a casual viewer of the Evil Dead Franchise will know there's been MULTIPLE cabins used over the 4 movies (counting the remake) and now the new Ash vs Evil Dead series.
The original Evil Dead cabin was destroyed by lightning a week or so after Raimi and the gang finished principle photography.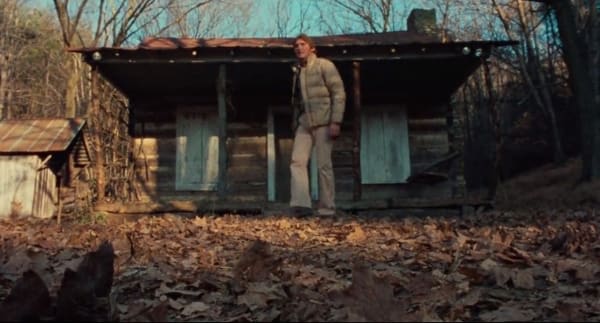 For the first sequel, Evil Dead II, they used a different location which (sort of) matched the look of the original but became a more Gothic version now the young filmmakers had some experience.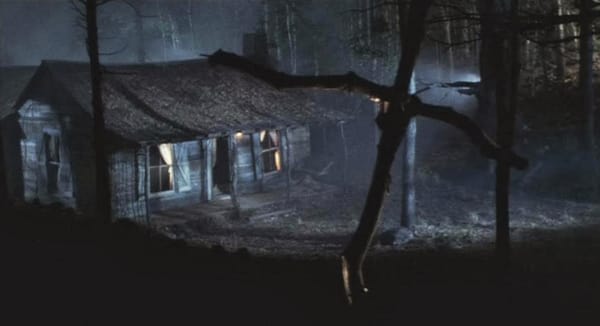 Unfortunately in 2014 the cabin was mostly destroyed by a massive flood on the property that houses it and became an instant wreck. Upsetting news to say the least i think you'll agree.
However, as a MASSIVE FAN of these movies (especially Evil Dead 2), I was over joyed to find out someone had salvaged the cabin for future generations!!

Mike Pasquale (The saint) even used his own money and managed to form a relationship with the site owner to allow him to take pieces of the cabin away in the hopes that it could be reconstructed and kept alive.
He's documented his recovery operation in full at EvilDeadWorkshed.com and it would make a damn fine documentary of itself. Much like raising the Titanic, except this is something for Cult Horror fans everywhere.
Here's one of his salvage video's from the weekend...
Here's where you can help!
As fans of this franchise we need to unite and spread the word about this restoration campaign to bring the Evil Dead II Cabin and Workshed to an exhibit near YOU!.

Mark has started a Kickstarter campaign to raise the necessary funds to build a display that can travel around for us Deadites to enjoy for generations.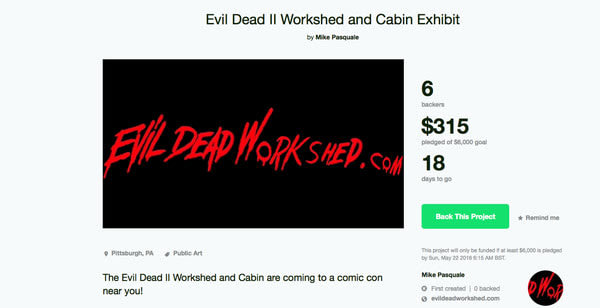 I'll be throwing a few bucks at this myself, i want an artifact from the site of my favourite Evil Dead instalment. In fact i NEED that coal from Linda's grave Dammit!!
I hope to hear more about this project as it continues......