The Nightmare Before Crapmas: Insane 'The Nightmare Before Christmas' Merchandise!
Yes, you too can celebrate the anniversary of Disney's The Nightmare Before Christmas with atrocious taste!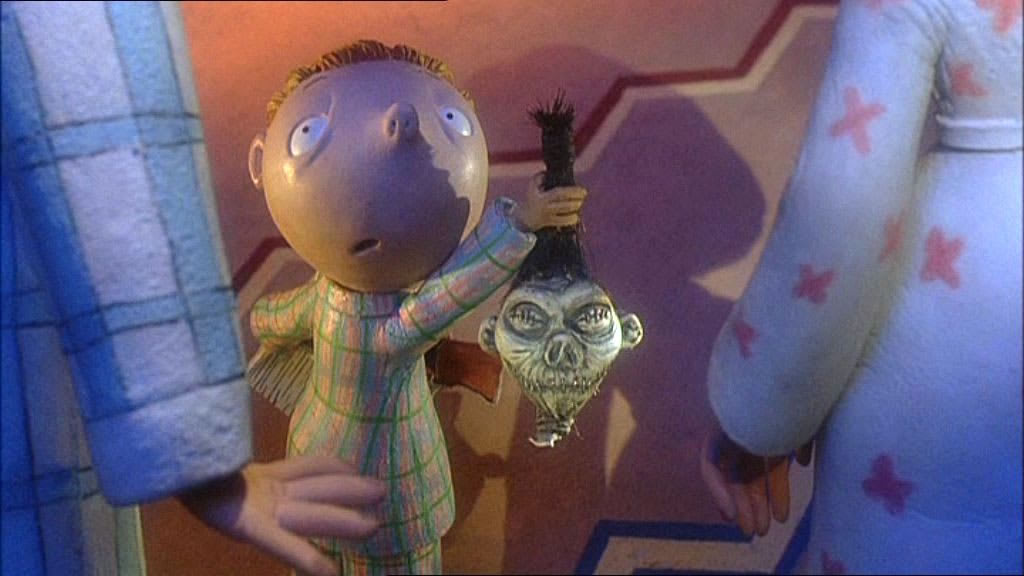 While Pumpkin Jack the Skeleton King may have returned to the grave 23 years ago, the tat this hit-film inspired still haunts The Nightmare Before Christmas to this day. Just like a Jar Jar Binks Pez dispenser, the spirits are still strong for The Nightmare Before Christmas — and I don't mean that liquor sitting at the back of your parent's booze cupboard since the release of the film. Yes, you too can celebrate the anniversary of Disney's devilish delight with atrocious taste!
If you want to spook up that period between Halloween and Christmas (Hallowtween) then we have some sweet merch coming your way. Struggling to buy someone a present for Christmas, want to celebrate Halloween in style, or simply just hate someone's guts — check out the best that the internet has to offer in truly awful homages to the classic film, but try not to buy it all at once!
Get your clock out.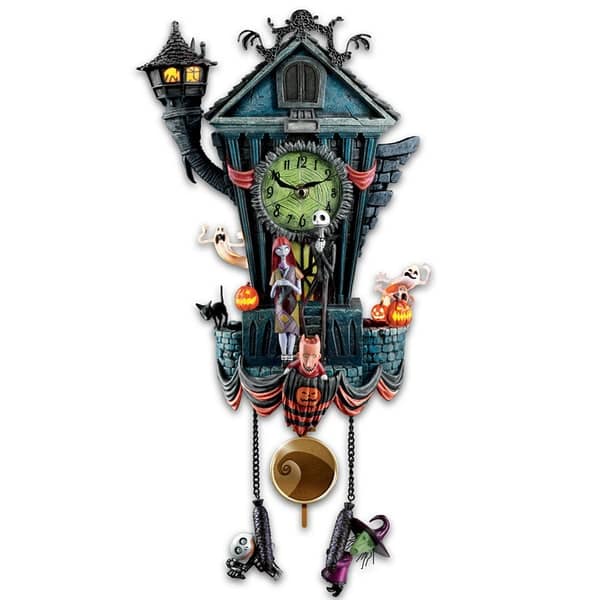 The whole gang has assembled to help you with your countdown to All Hallows' eve, because if normal cuckoo clocks aren't annoying enough, why not have a themed one? The Nightmare Before Christmas cuckoo clock lights up and chimes on the hour with fan-favorite Zero popping out to wake you up. Tacky, loud, and according to Amazon, it doesn't work — even better! I would suggest spending your hard earned money on an actual heirloom, and not a dime-a-dozen cuckoo that doesn't even cuck.
Kick Back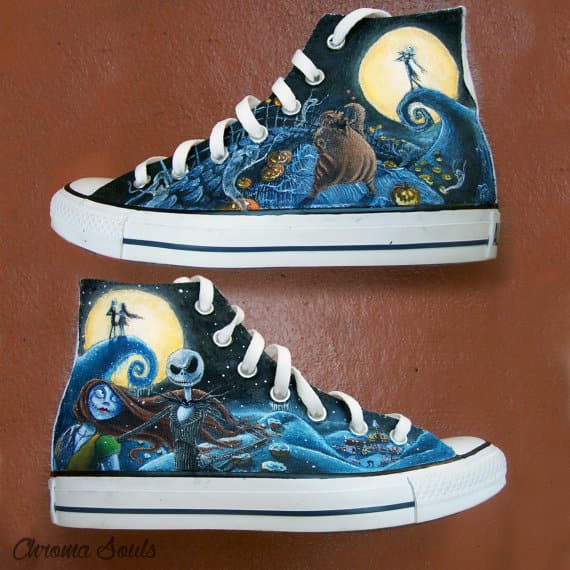 Nothing says grungy teenage angst like hand-painted high tops. Unfortunately you can't wash these shoes, which is a shame, because you might need to wash the blood off them. Save them for the films 50th anniversary and keep them locked away until then. 10/10 for effort though, that is some pretty nifty artwork!
Taking the Biscuit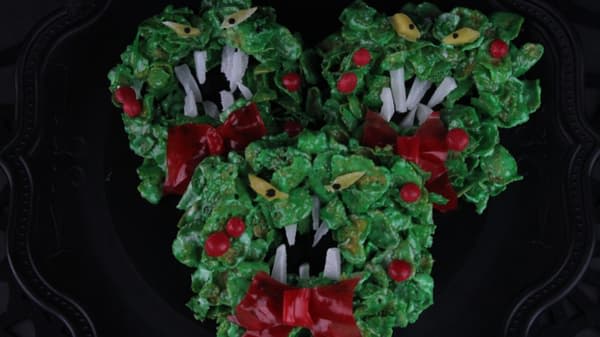 Sick of the same Christmas cookies clogging up the plate, or need something to go with that Christmas tipple for Santa? Why not rustle up your own batch of E-numbers with The Nightmare Before Christmas haunted wreath cookies? Why no one thought to dye cornflakes green before is beyond me — oh yeah, that's right, it's pretty gross. The only thing scary about these cookies is that someone thought they would be a pleasant thing to present at the bake sale. "Eat them, before they eat you," or leave them on the floor and watch even the dog avoid them.
Art Attack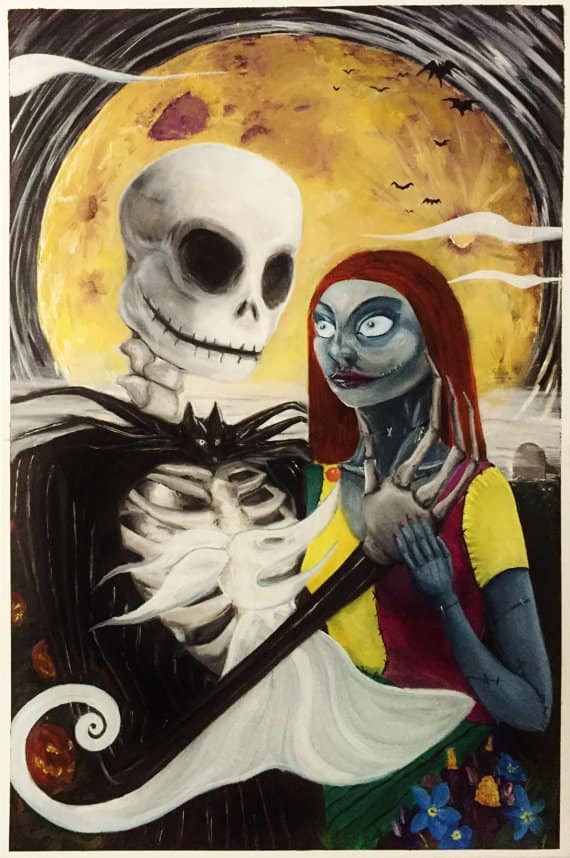 Ah, an expressionist painting on par with Edvard Munch's The Scream, If only you could buy this before someone else snaps it up. Working GCSE art class realness, Ashley Waner Cotten warns that this is a one of a kind. If you are a lover of (fine) art, then take home a piece of Jack and Sally on this 24"x36" painting on canvas. It may not be for everyone's taste, but it is certainly one way to add a focal point to your lounge...or your grandma's basement. Someone somewhere will eventually buy this, and when that day comes, please get in touch!
A Slice Of Horror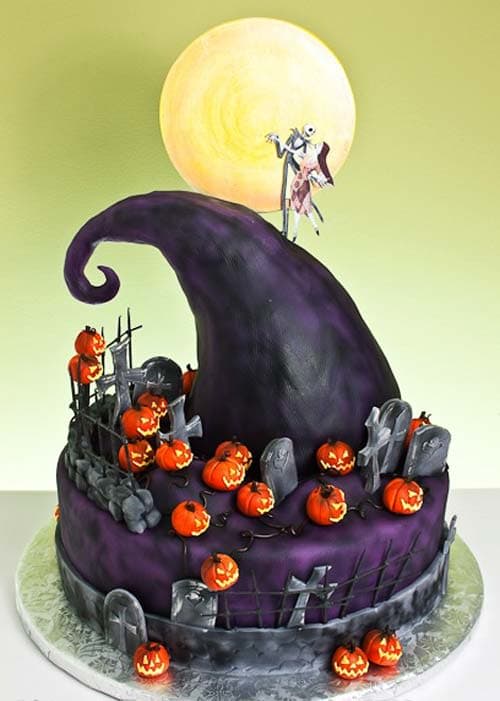 I wouldn't really say that this screams wedding cake, more of a wake cake, but nothing says true love like two decaying characters tied by the bonds of hell. What a way to remember the happiest day of your life with this Nightmare wedding cake. If you are a corpse bride and looking for a way to spook up that special day, head over to Jacques Pastries and become the focal point of Instagram for about 4.2 seconds. Cake Boss this is not, and somewhere Buddy Valastro is vomiting purple icing into a bin.
Candle In The Wind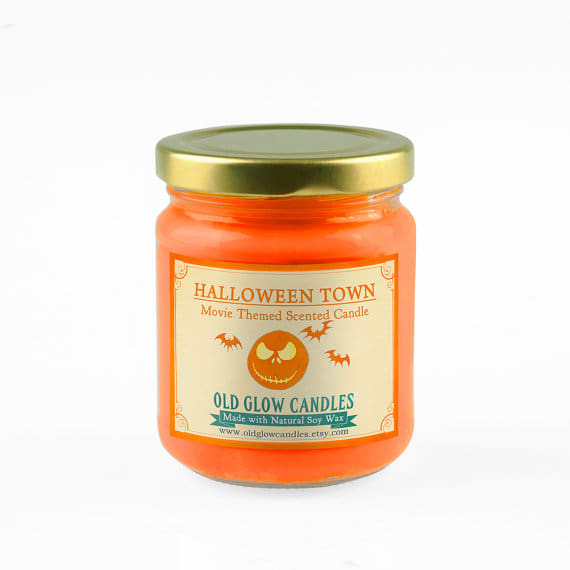 Quite what a movie themed scented candle actually smells like is beyond me, but presumably stale popcorn and disappointing ticket sales! There are many things I like the smell of, but a town populated by chopped up bodies is not one of them. Therefore the scent of Halloween Town is one that I might relegate to the downstairs toilet. You could also make this candle worse by being luminescent orange, probably glow in the dark, and made of soy - oh wait!
One reviewer seemed pretty happy with there's though:
"Brilliant service! Arrived quickly and safely. The scents I picked up on were definitely candy and some fog :D"
Of course - fog, that was the smell that I couldn't put my finger on, thank you reviewer for clearing that one up!
Wanna play a game?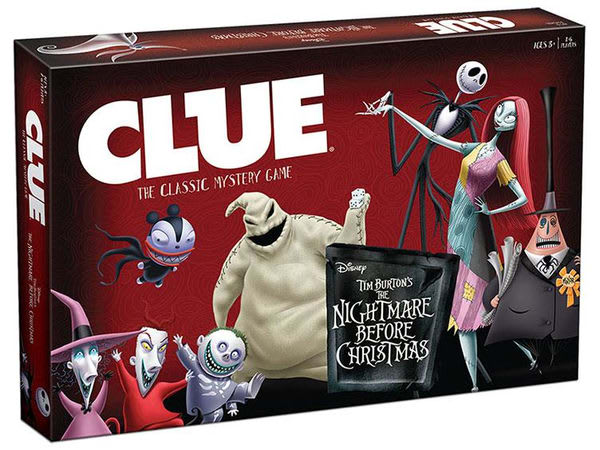 It was Jack, in the pumpkin patch, with the scythe. The Nightmare before Christmas's very own version of Clue, because the original just isn't boring enough. The synopsis reads:
"Sandy Claws has been kidnapped! Solve the mystery of WHO kidnapped him, WHAT item was used and WHERE he was hidden in time to save Christmas! "
No one even gets killed! Presumably a film with an entirely dead cast was already spooky enough, God forbid if the kids have to play a board game where someone dies. On a par with the Donald Trump board games of things that shouldn't be made, at least this one should be over before the Nightmare version of Monopoly.
Giddy Up
"Mommy, I really want a creepy horse." We can't imagine your little monsters finding a rock on this wild stallion very relaxing. Reminiscent of the haunted wooden duck from the film, I can see where the creator was going with this one. When your child ends up having nightmares, ask if it has something to do with the skeletal rocking horse you decorated the playroom with. Luckily it is signed and dated, so you can tell the therapist exactly when the nightmares started. One reviewer writes:
"It's for my 16 yr. old daughter. She is going to use it as a side table for now and when she has a baby she can pass it down to her kids. Her bedroom theme is the nightmare before Christmas and when I seen it I knew I had to buy it for her."
Lurking in the attic like some Child's Play hand-me-down, remind me not to go to that grandmother's house for Christmas. You can almost hear the Annabelle creators lining up this horse for a third film in the franchise.
Round In Circles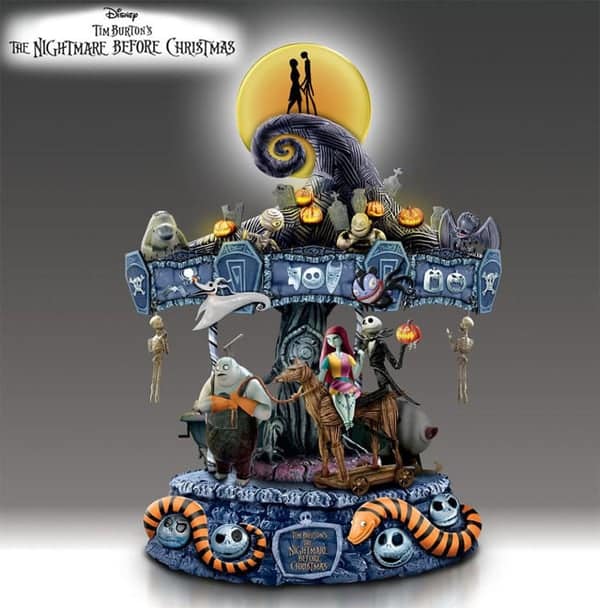 The haunting tones of Danny Elfman's soundtrack played out through your very own moving Nightmare Before Christmas carousel, what could be tackier? The perfect way to bash your loved one over the head with and scoop out their gooey brains. Small parts that are perfect to be lodged up the nostrils of small children, plus lots of moving bits, and easily broken - probably for the best. Just a snip at $199.99.
Sleep Tight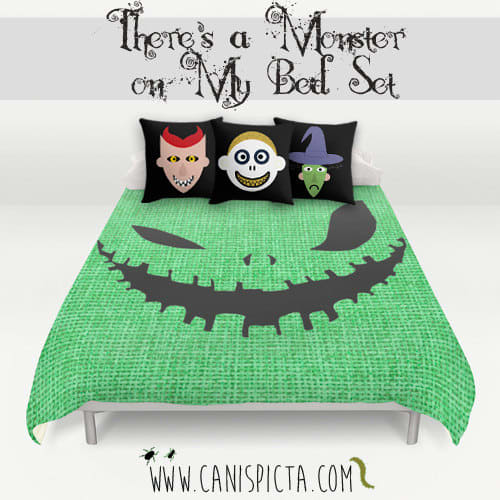 Ah the sheets of a virgin yet to touch his first boob. Unless you are under the age of five, you shouldn't even contemplate buying The Nightmare Before Christmas themed bedding. Most concerning is that this bedding is a double, so probably not just for kids. Just imagine pulling on a night out and walking into someone's room and seeing this laid out before you. The kind of bedding you would use when the dog is sick, or a miserable aunt visits. Good news though — it is machine washable. Handy, because you can only presume that the owner of this would later use the duvet as a place to store the parts of your body, then drag you out onto some nearby farmland.
I just don't know where to start first. Obviously you will need to wait until payday before you can pimp you house into the ultimate The Nightmare Before Christmas mausoleum, but patience is a virtue. Now put down this article, slip into you The Nightmare Before Christmas dressing gown and stick on a copy of Burton's DVD. In all seriousness, it really is a great film!