Horror is powered by Vocal creators. You support
Paul Zuniga
by reading, sharing and tipping stories...
more
Horror is powered by Vocal.
Vocal is a platform that provides storytelling tools and engaged communities for writers, musicians, filmmakers, podcasters, and other creators to get discovered and fund their creativity.
How does Vocal work?
Creators share their stories on Vocal's communities. In return, creators earn money when they are tipped and when their stories are read.
How do I join Vocal?
Vocal welcomes creators of all shapes and sizes. Join for free and start creating.
To learn more about Vocal, visit our resources.
Show less
'The Walking Dead' Season 8 Will Fix Last Season's Widely Criticized Pacing Issues, Robert Kirkman Says
The second half of The Walking Dead's season 7 fixed some of those issues, to be fair, and Season 8 sounds like it'll be even better.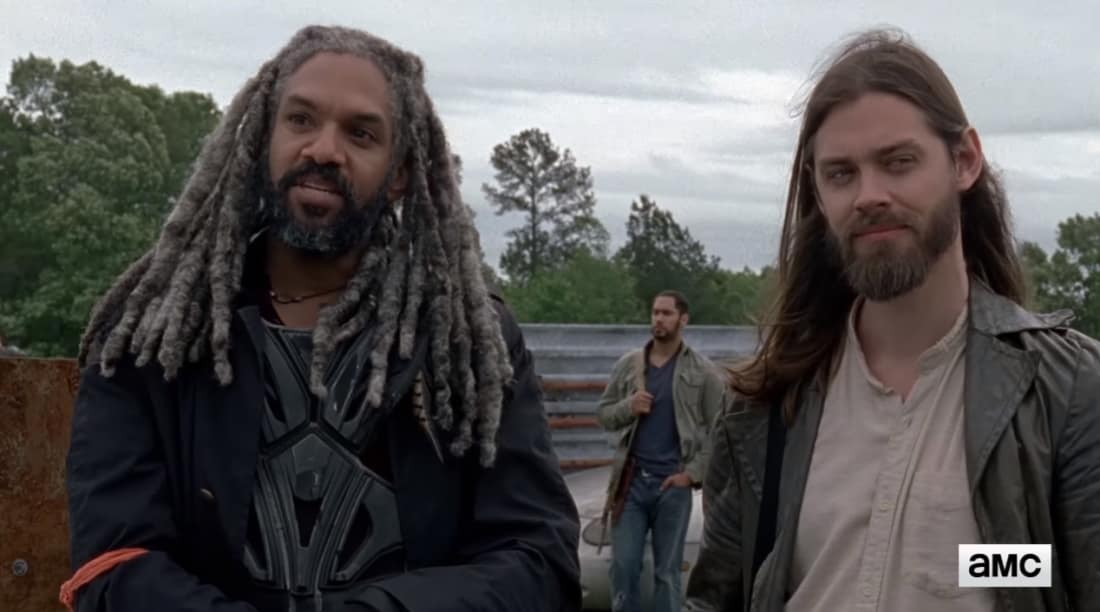 The Walking Dead Season 7 was the series' most divisive ever. Aside from Negan's shockingly violent murder of Glenn in the season premiere, fans criticized the rest of the season for its awkward and seemingly aimless pacing.
The second half of Season 7 fixed some of those issues, to be fair, and Season 8 sounds like it'll be even better. Last weekend at the Television Critics Association press tour, TWD creator Robert Kirkman promised that the upcoming eighth season of the AMC #horror series wouldn't get bogged down the same way:
"We all know it's the All-Out War storyline. Season eight, we're trying to do a more fast-paced, action-packed season really focusing on momentum.
With momentum being the focus, the series will likely progress much faster than it has in the recent past. If true, we'll probably see a majority of the All Out War take place in the first half of Season 8. If the concluding battle happens in the mid-season finale — with the comic event being adapted within the span of eight episodes — it would leave the second half of Season 8 to delve into the aftermath of the war.
Kirkman hints at what's in store for The Walking Dead characters.
After Kirkman made his comments on the pace of Season 8, he elaborated on how the separate communities in TWD's universe will soon become even more interconnected. This is what Kirkman had to say:

"[The Walking Dead] has been all about an expanding scale for the last two seasons, and that's really hitting its pinnacle this season. We've got all these different factions, all these different locations —the Hilltop, the Sanctuary — and getting all these people together and continuing to expand the scale in a cool way, but really using all these pieces to their fullest. We've spent a lot of time setting these characters up, and now we're going to bash them against each other and see what happens. … This is another continuation of that; this is a very fresh take on the world of The Walking Dead, and we're going to be breaking a lot of new ground this season."
According to Kirkman, he's been setting up the characters to become the best versions of themselves — for the sole purpose of pitting them against one another. And now we'll see who's going to come out of the ordeal on top ... and who's going to come out of it as one of the walking dead.
Daryl's continued guilt over Glenn's death.
The final tidbit Kirkman threw out during the TCA event had to do with another Season 7 plot thread continuing into Season 8: Daryl's role in accidentally convincing Negan to execute Glenn: Here's what Kirkman had to say:
"That will be a plot point for Daryl at some point in the next season. It's something that will be addressed."
Daryl spent a majority of Season 7 blaming himself for Glenn's death, because his outburst sent Negan back into a murderous frenzy. Daryl appeared to have dealt with his guilt by the end of the season, but it sounds like the past is still haunting him. Though, the real question is: how will the subject be broached? A conversation between Daryl and Maggie? Someone else in the main group bringing up the subject? Negan taunting Daryl about his part in the execution?
We'll just have to wait and see how the matter is addressed when The Walking Dead returns for its eighth season on October 22, 2017.
(Source: THR)