Horror is powered by Vocal creators. You support
Tyler Callaway
by reading, sharing and tipping stories...
more
Horror is powered by Vocal.
Vocal is a platform that provides storytelling tools and engaged communities for writers, musicians, filmmakers, podcasters, and other creators to get discovered and fund their creativity.
How does Vocal work?
Creators share their stories on Vocal's communities. In return, creators earn money when they are tipped and when their stories are read.
How do I join Vocal?
Vocal welcomes creators of all shapes and sizes. Join for free and start creating.
To learn more about Vocal, visit our resources.
Show less
Time For A Change: Should 'The Walking Dead' Be Moved To Netflix?
Ever since the premiere of Season 7, I've fallen in love with the new characters and direction of The Walking Dead, but like all fans I have to put up with the same crap we're used to.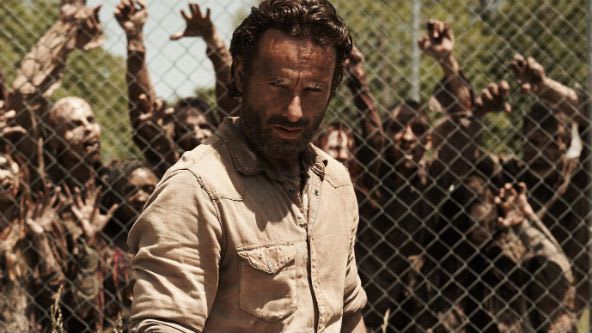 Ever since the premiere of Season 7, I've fallen in love with the new characters and direction of #TheWalkingDead, but like all fans I have to put up with the same crap we're used to (like entire episodes dedicated to minor characters). The letdown is something I've become accustomed to, though. However, some fans feel this season has been a major let down and the ratings decline is showing this.
#AMC has been doing their best to keep this show at the top of every pop culture list, but when your ratings are declining and the showrunners seem intent on filming episodes that don't even deal with the main cast, some fans are gonna hop off the band wagon.

So, what can really be done? The obvious answer is to start making better content and stop having fans wait a whole week for our favorite show only to be slapped in the face by Terra running around a community full of woman with trust issues. This is a complaint that has gone on for the past three seasons and nothing has changed. The writers obviously feel this dynamic is the best way to tell their story and are going to do what they feel's best despite what the fans say.
Well, if viewership continues to drop they might end up getting what their stubborn nature deserves. AMC will do everything in their power to keep their popular show, but should the price become too heavy there may be a better solution, especially if the writers want to continue their slow pace.
Would 'The Walking Dead' be best on Netflix?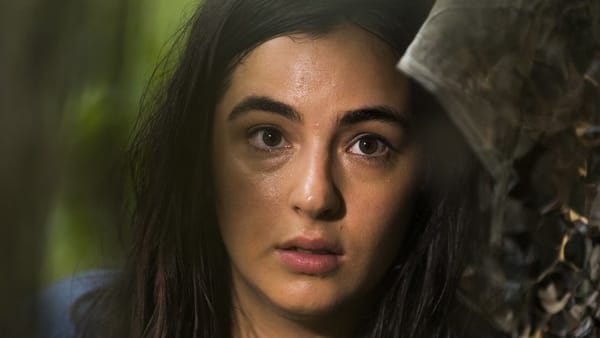 Netflix original content has the added bonus of being on a binge-watching platform. People can watch an entire season all in one sitting instead of having to wait a week.
Being able to watch episodes continuously without waiting also offers writers the opportunity to take their time and create a slower-paced story. Think about it: When you have a slow-paced show on TV that appears in weekly episodes, it can become mind numbing for audiences when the episode's plot moves forward 0 percent. That's what's happening now with The Walking Dead and why I believe ratings are dropping.
Fans are jumping ship and opting to just wait 'til the new season arrives on Netflix. Keeping up with the show weekly and then being let down with an episode that does nothing to further the plot and doesn't even show a main character only leads to disappointment after the weekly wait.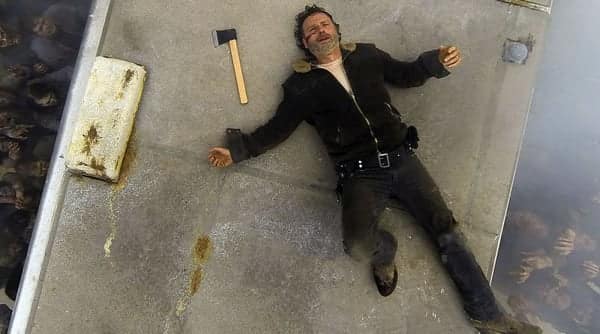 How do you counter a slow-paced show? You run it on a content-heavy platform.
If The Walking Dead moves to Netflix, it would allow the writers to continue their slow-paced design without disappointing fans. Instead of waiting a week for a minor episode, fans could watch it, then quickly move on to the next.
It's hard to imagine AMC letting The Walking Dead, walk — especially with renewing the show for an eighth season — but if the ratings keep dropping and the writers continue the show longer then the network can handle, maybe a new home is in the near future.
Moving to Netflix would also allow the show the opportunity for much more colorful language that The Walking Dead comic is known for: