Horror is powered by Vocal creators. You support
Tim Horton
by reading, sharing and tipping stories...
more
Horror is powered by Vocal.
Vocal is a platform that provides storytelling tools and engaged communities for writers, musicians, filmmakers, podcasters, and other creators to get discovered and fund their creativity.
How does Vocal work?
Creators share their stories on Vocal's communities. In return, creators earn money when they are tipped and when their stories are read.
How do I join Vocal?
Vocal welcomes creators of all shapes and sizes. Join for free and start creating.
To learn more about Vocal, visit our resources.
Show less
Two New Horror Movies in the Conjuring Universe Have Been Announced!
Time to buy a nightlight!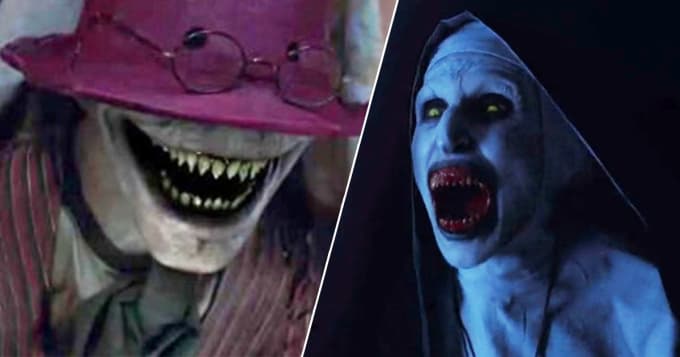 It would appear that there are soon to be even more ghostly goings-on as New Line Cinema, creators of the Conjuring Universe, announces that it will be releasing two new horror movies in 2019.
The Conjuring Universe (to date) consists of The Conjuring (2013), The Conjuring 2 (2016), Annabelle (2014), Annabelle: Creation (2017), and The Nun (July 2018). All nightmarishly terrifying and genuinely solid horror movie productions.
2019 will be the year of terror, it seems. With two new Conjuring movies coming out, it looks like I will be spending a lot of time watching TV from behind the sofa and sleeping with a nightlight.
So far, we have confirmation of two movies for 2019 release with only one official launch date of July 3rd, 2019, provided. The two movies to be released will be The Conjuring 3 and Conjuring spin-off, The Crooked Man, so it's anyone's guess which will release in July.
The Conjuring 3 is apparently touted to be set in the '80's and will follow the same premise as before. It will follow the fabled exploits of real-life paranormal investigators Ed Warren (Patrick Wilson) and Lorraine Warren (Vera Farmiga) as they investigate prolific haunting reports, locations and incidents.
The last Conjuring (The Conjuring 2, 2016) movie saw the couple head to Enfield, in England, back in the '70's to investigate reports of demonic possession within the Hodgson family. Things soon turn sour when they find themselves the target of the demon's rage.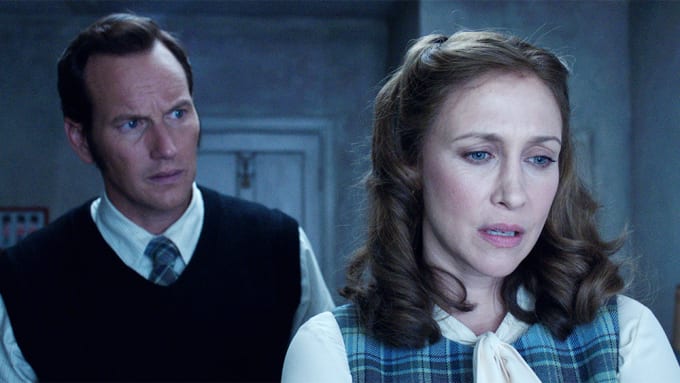 James Wan directed the first two movies that grossed a whopping total of $640 million with a combined budget of just $60 million, and if you include the prequel spin off, Annabelle, that makes a phenomenal $897 million worldwide.
However, it seems that James Wan will not be taking the role of director this time, instead opting to produce the movie. There is no news yet on who will take the director's chair for the Conjuring 3.
The Crooked Man gets his own feature movie. The Crooked Man that we first saw in the Conjuring 2 is based on the creepy English nursery rhyme featured in that deeply unnerving scene with the zoetrope.
"There was a crooked man, and he walked a crooked mile/ He found a crooked sixpence upon a crooked stile/ He bought a crooked cat, which caught a crooked mouse/ And they all lived together in a little crooked house."
Mike Van Waes will be writing The Crooked Man, which he will base on James Wan's original character brief. Van Waes is an up-and-coming writer that has actually done way more than you would think. He is very well renowned within the industry and has collaborated on many large-scale productions.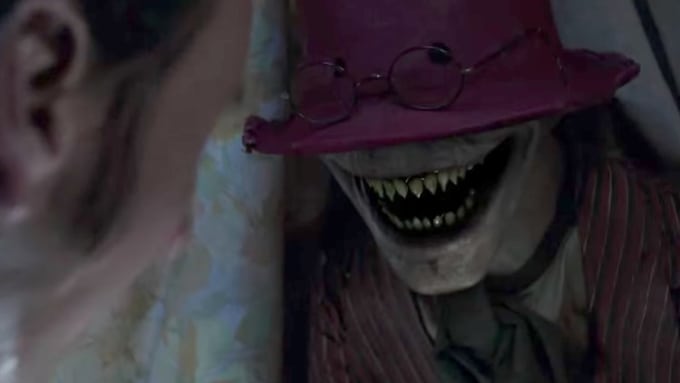 For this title, too, James Wan will be producing, not directing, alongside Peter Safran (Aquaman).
The next inline, however, is The Nun, which is slated for release July 13th, this year. Again, this is based on a creepy character spin off that comes from the Conjuring movies. The Nun will follow Demian Bichir, a priest charged with the mission to investigate the mysterious death of a nun.
In a recent interview with Entertainment Weekly, talking about the Conjuring Universe and where the third instalment fits in with the spin offs, James Wan said: "We've been working hard on Conjuring 3. Of course, that is something that I am not neglecting. The Conjuring films are still the mothership and the mothership needs to be strong for all these other jet fighters to shoot out of."
"So, we're in the midst of working on the script, and still hashing [it] out. We want to make sure that the script is in a really good place. With how much people have loved the first two Conjuring [films], I don't want to rush in to the third one if possible."
Judging by the above, I am going to hazard a bet that The Crooked Man will release first and the Conjuring 3 will follow later in the year. What are your thoughts?
For more horror news, stay tuned to Vocal!