Horror is powered by Vocal creators. You support
Michael Reynoso
by reading, sharing and tipping stories...
more
Horror is powered by Vocal.
Vocal is a platform that provides storytelling tools and engaged communities for writers, musicians, filmmakers, podcasters, and other creators to get discovered and fund their creativity.
How does Vocal work?
Creators share their stories on Vocal's communities. In return, creators earn money when they are tipped and when their stories are read.
How do I join Vocal?
Vocal welcomes creators of all shapes and sizes. Join for free and start creating.
To learn more about Vocal, visit our resources.
Show less
What's Next for the Conjuring Universe?!
After the premiere of 'The Nun,' what's next for the Conjuring universe?!
Will the Conjuring universe continue?
Ever since the premiere of The Nun, a lot of people have been speculating if this film is the end of the Conjuring series. I personally think that there should be a sequel to The Nun because we want to know more about Valak's origins. There has to be a reason why Valak is in nun attire and haunting other nuns. 
Will there be a definite ending with both The Conjuring 3 and Annabelle 3 coming soon next year? I guess we will have to see the films for ourselves when it premieres.
There are reports that The Conjuring 3 will premiere on July 3, 2019, next summer. According to Entertainment Weekly, Annabelle 3 will be released on July 3rd of next year as well. So, you are telling me that both The Conjuring 3 and Annabelle 3 will premiere on the exact same day?
Wow!!!
This is amazing news for Conjuring fans and horror fans around the world.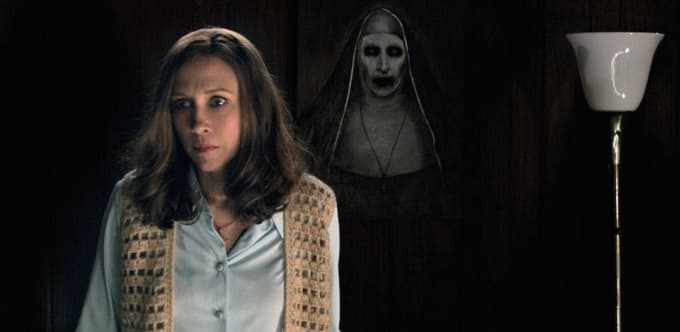 If I were to see either one of these movies, I do not know which film to watch first. I mean, The Conjuring was released first before Annabelle, but I am intrigued to see what James Wan comes up within the story and plot. Also, the suspense for The Nun film was way too much to start the movie. 
Hopefully, the suspense will come down a bit in the upcoming movies for next year. At least The Nun kept me wide awake the entire movie, which is a huge plus.
Now, James Wan is well-known for his story and plotlines that immerse you in the film and how each character felt in their own experience. Now, it is not confirmed yet about the return of the main cast, Patrick Wilson (Ed Warren) and Vera Farmiga (Lorraine Warren). 
To be honest, I really want both of them to come back for The Conjuring 3 and for some scenes in Annabelle 3 as well so that each film can piece all mysteries together. Now the good news is, James Wan will return as the producer for both films and Gary Dauberman will be both the screenwriter and director for Annabelle 3.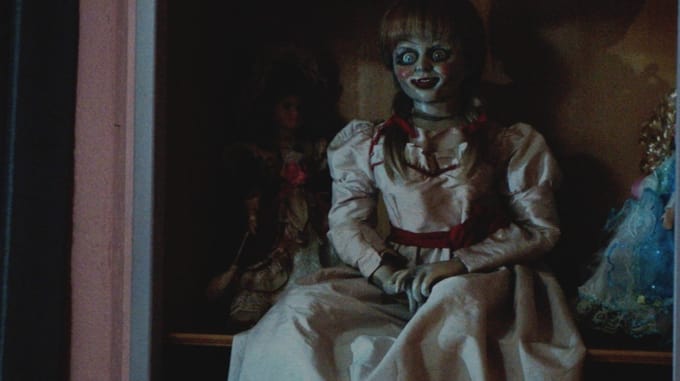 Now, for the first time, Dauberman will be directing the film while James Wan will be the producer. Dauberman is the man who screenplayed the first two Annabelle films so for him to return is a huge deal. 
During an interview with CinemaBlend, Dauberman discussed if both Patrick Wilson and Vera Farmiga will ever return.
Dauberman said:
"That is something I'm not going to confirm or deny. I guess we'll just have to wait and see, but just going off the story and all that stuff, it is inside their home," Gary Dauberman told CinemaBlend.
So even Dauberman does not know if both Patrick and Vera will ever come back. Plus, both The Conjuring 3 and Annabelle 3 are in the works.
So that is great news!!!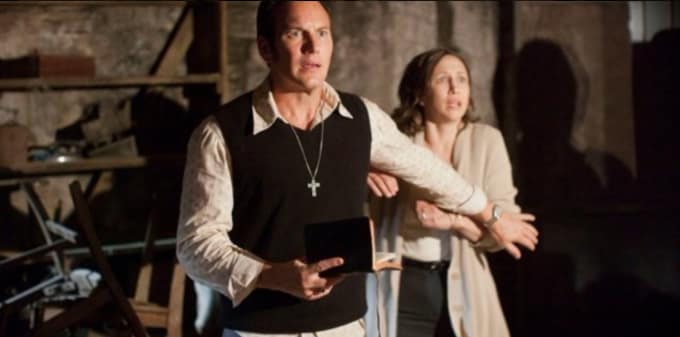 Now is the waiting game and we can only speculate for the time being. I really hope Patrick Wilson and Vera Farmiga return to their roles or else I will not be watching either film. I know hands down that each film will do extremely well at the box-office. 
Both The Conjuring and Annabelle franchise will be in great hands with James Wan involved. As long as the Conjuring items are still in Ed and Lorraine's home, there will be more mysteries to unfold.
Hopefully. 
Thank you for reading!
Thank you for contributing to my post. I really appreciate it!
Social Media:
Twitter: MikeLoves2Write
Discord: GamerMike#7719
YouTube: Film Wonderland
Please make sure to send a gift below for support if you enjoy reading my posts!
Until next time ^_^